Social achievements since 2017 of the founders.
Clean water for people in need.
All Life Needs Water. Estimated 785 million people in the world live without clean water. That's nearly 1 in 10 people worldwide. The majority live in isolated rural areas and spend hours every day walking to collect water. Not only does walking for water keep children out of school or take up time that parents could be using to earn money. Access to clean water means education, income and health - especially for women and kids.
Sending children to school every day.
Access to education improves the economic outcomes of citizens and determine the prospects of future generations. Investing in child's education transforms communities, countries and the entire world. Children who receive an education are less likely to marry young and more likely to lead healthy, productive lives. They earn higher incomes, participate in the decisions that most affect them, and build better futures for themselves and their families.
Planting trees.
"Trees are vital. As the biggest plants on the planet, they give us oxygen, store carbon, stabilise the soil and give life to the world's wildlife. They also provide us with the materials for tools and shelter. Not only are trees essential for life, but as the longest living species on earth, they give us a link between the past, present and future.
Putting smiles on children's faces.
The founders put smiles on kids' faces by providing sporting equipment to remote schools in emerging markets to support the health and well-being of children living in poverty. Bob Eco brings ultra-durable 'futbols' that are designed to last a lifetime of a child.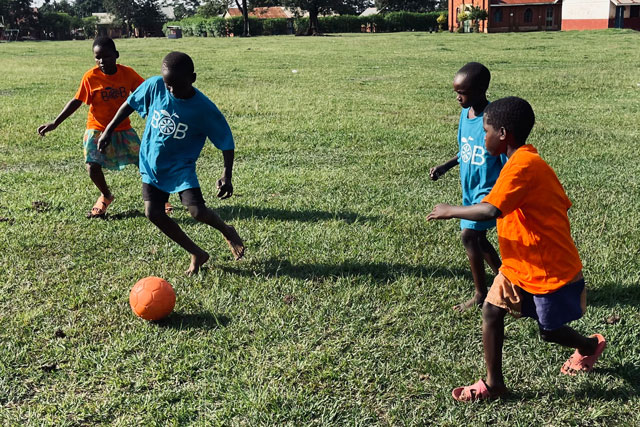 Giving shelter to children.
The founders provide shelter solutions for people in emerging markets. Acceptance of the universal right to "adequate housing" - a place to live in peace and dignity - has proved to be a powerful catalyst for economic and social development. The founders recognise that adequate housing is fundamental to improving living standards among poor and low-income households. Without adequate shelter, families are condemned to poverty, poor health and low educational attainment.
Funding entrepreneurs in emerging markets.
The founders help a borrower start or grow a business, go to school, access clean energy or realise their potential. Most having little to no credit history or savings. For them we use alternative data to offer financial products that people can access anywhere, without the hassle of judgement of traditional institutions.
Feeding families by providing animals.
Tonight, one in eight people around the world will go to bed hungry. We believe livestock has a really important role to play in ending global hunger and poverty. It helps to break the cycle of poverty by providing food security and livelihoods for both the family and local community. Families can provide their children with an education, access to healthcare and clean water through the sale of produce and animals.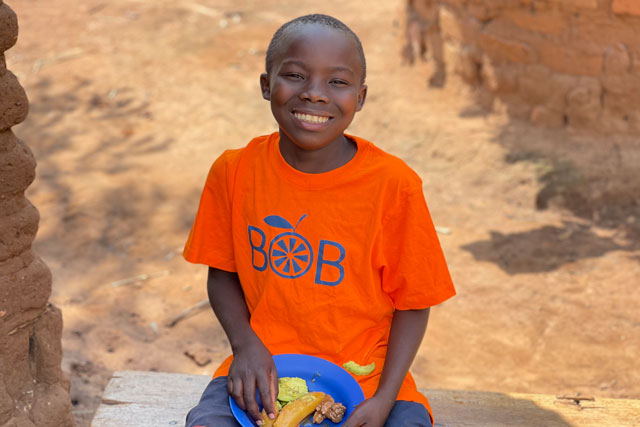 Our latest goal! Create jobs with Bob Taxi's.
Bob Eco uses asset finance, technology, and a customer-centric model to help informal sector entrepreneurs dramatically increase their economic trajectory - creating tons of jobs. From financing to value-added services to new opportunities, we are building a long-term ecosystem for MSMEs to grow and thrive with us as their partner.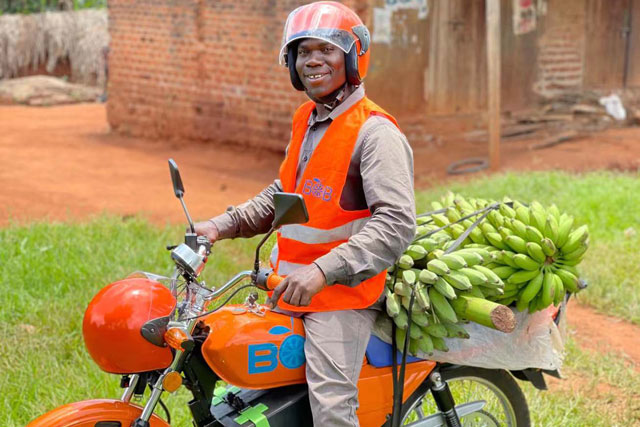 Get the latest BoB news in your inbox.