Follow Us
Withdrawals and deposits in BOBC BEP20 on various platforms.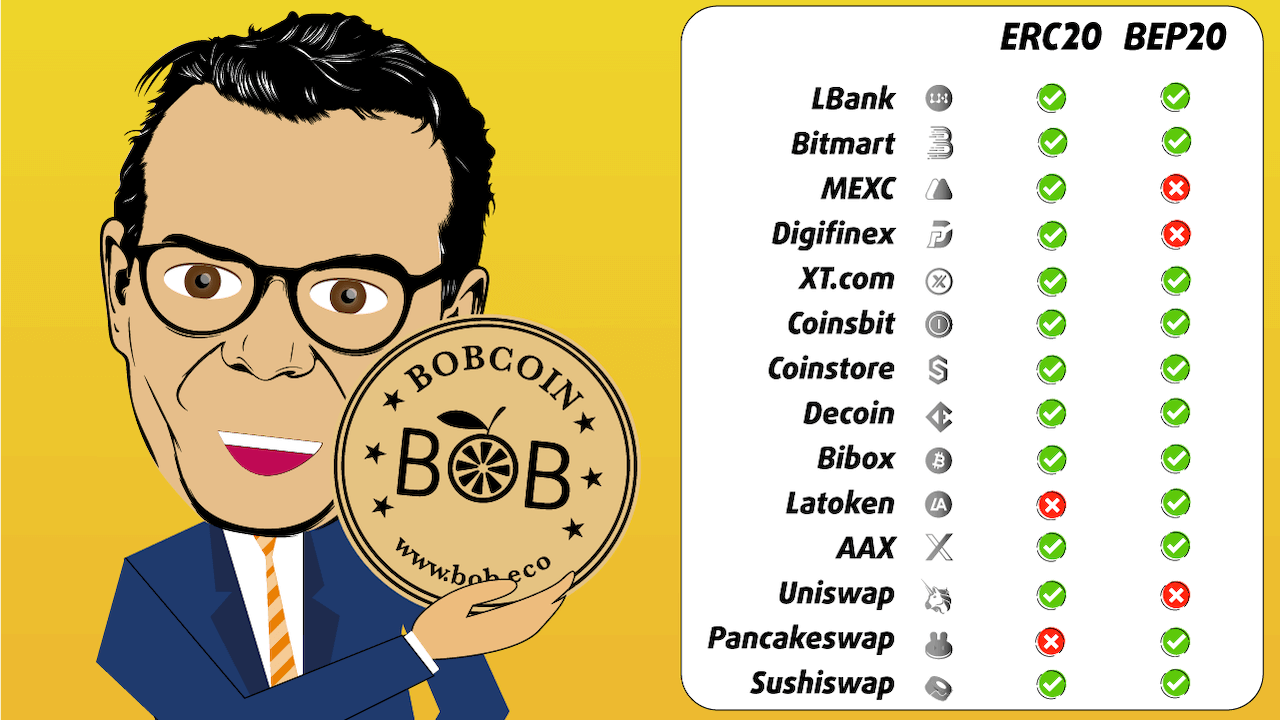 As you have read in our blog post on the introduction of centralized and deposits in BOBC BEP20 on various platforms, we hereby confirm a list of which tokens are accepted by which platforms (and some in the phase of introduction).
As everyone knows, BOBC is available on the Ethereum Smart Chain and The Binance Smart Chain; both chains have different tokens, and all 1 billion BOBCs are divided over these chains (667m BSC, 333m ETH). You must go to a centralized or decentralized exchange to buy and sell the tokens.
Like some users, exchanges also have preferences for which chain they want to use for their tokens. Some prefer BSC others prefer Ethereum. Currently, most exchanges have implemented withdrawals and deposits through both chains.
Also, with the introduction of the swaps available on decentralized exchanges and the increasing liquidity being added by users of these platforms (earning them a great reward), we want to emphasize to our users where they can use which token.
Link to previous article:
https://bob.eco/blog/bep20-bobcoin
Press Inquiries.
The Press-team is available to answer request for information,interviews, filmmaking request and contacts with BoB and its affiliates
Contact Press