Follow Us
Bob Eco Launches the perfect Motorcycle for Africa. Model X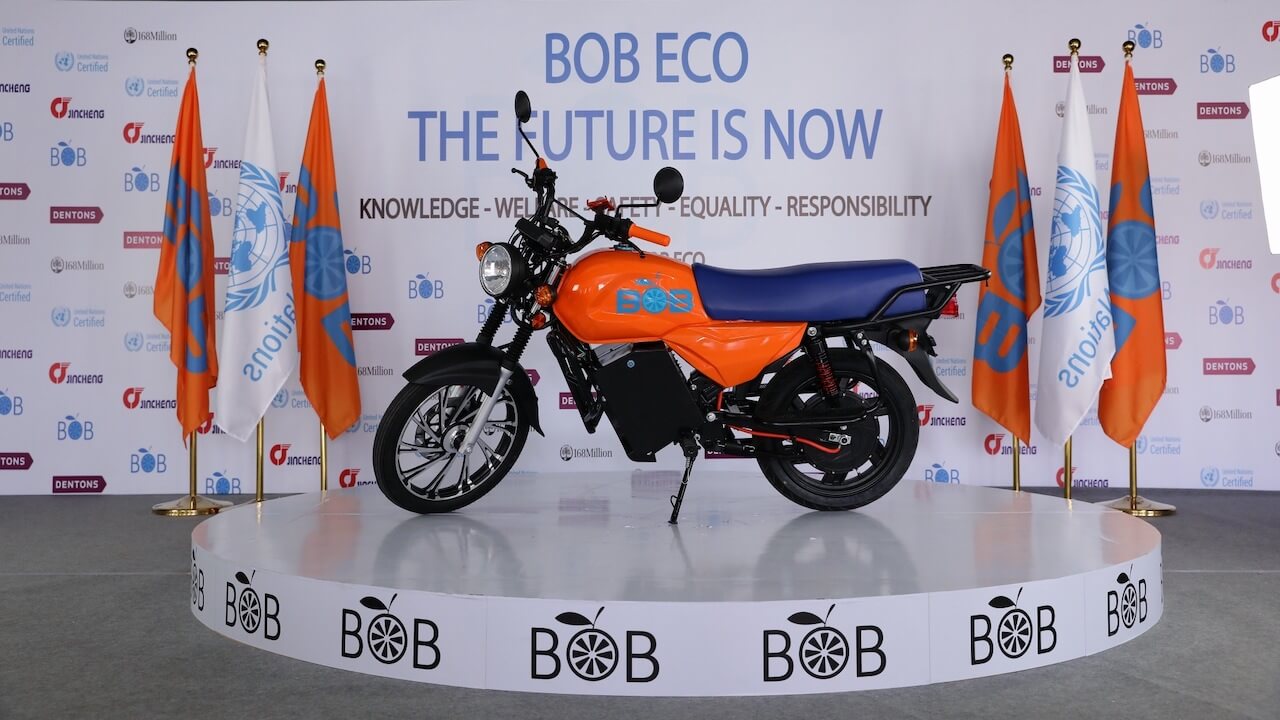 Bob Eco has announced that Bob Model X, the company's best strategic e-motorcycle for African countries, will be released in several African countries from July 2021.

As a ultimate strategic motorcycle developed by Bob Eco and Jincheng-Suzuki for Africa, the Model X is a next-generation basic street model created based on thorough local surveys to incorporate design aspects which take into account the traffic environments and commercial applications in many countries.

The motorcycle's main features are 1) class-leading excellent batteries (improved by approx. 28% in comparison to existing e-model), 2) a flat seat and board-style tandem foot rests comfortable even for tandem riding, and 3) excellent practicality including a rear carrier with superior carrying capacity and suspension to support heavy loads.




The African motorcycle markets total roughly 2.6 million units (2020 results/Bob Eco survey). Approximately half of this number are used as bike taxis. The current e-model was originally developed for Uganda. It earned great support in Africa through its use as a bike taxi. With the growth of various financial support systems such as Microfinance in recent years, demand for bike taxis and delivery applications is forecast to grow even further, and customers expect the launch of models which fulfil criteria for fuel efficiency, cost, and quality/reliability. Model X has been developed in response to these needs, and is a model with superior cost-performance in addition to great practicality and comfort.

You can view all our news from this page.
Press Inquiries.
The Press-team is available to answer request for information,interviews, filmmaking request and contacts with BoB and its affiliates
Contact Press