Follow Us
We invest in people - the story of Masiko, a life with hunger.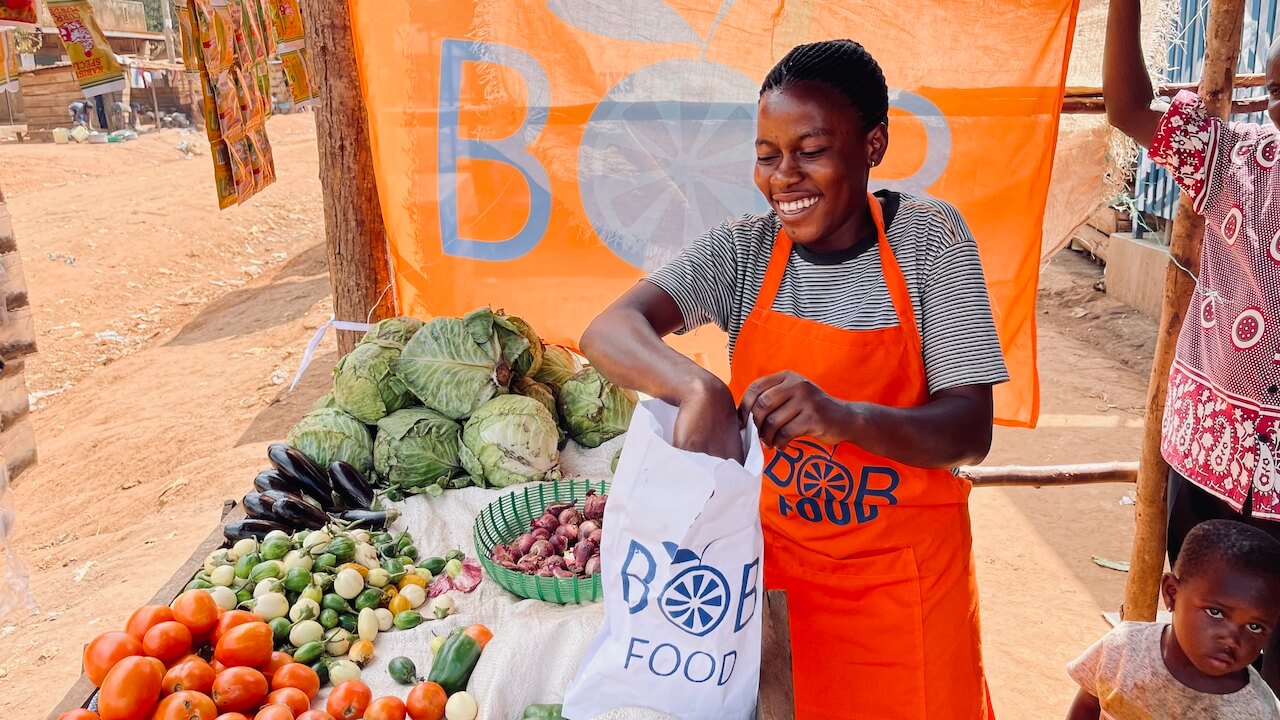 Masiko, 31, beams with pride as she sells vegetables to customers at her store in rural Uganda. She has big plans to open another store in the city.
"I am so grateful and happy!" she says. "I want to create as many jobs as I can, for girls and women. Young girls and other mothers are so important to me!"
Masiko feels very strongly about the females in the world because of her own struggles growing up with very little too no money. She never knew her mother, and Masiko remembers going to school hungry and without shoes. She wants to be a role model to show young ladies and women what is possible when they persevere in education, work hard, dream big and never give up.
Masiko now operates a very successful businesses in her village. Her business savvy and work ethic is clear in everything from her bookkeeping to her purchasing.
She thought about the hungry labourers working on the fields near her village and asked herself how she could have a competitive advantage for something they needed. So she started selling fresh vegetables, and priced it at half the price they would pay for a national brand at local stores.
Her plan worked. With the business training and guidance provided by Bob Eco and a $35 loan provided by Bob Eco Motorcycle riders, her business grew quickly.
Through Bob Eco's unique lending model supported by Bob Eco Riders, Masiko doesn't pay any interest on her loan, but instead volunteers as a teacher for other young women in the Bob Eco community. It's a way of paying social interest on the loan, but it's also something Masiko loves doing.
Achieving social impact by adding value for low income people has always been the key driver for our work! We maximise social impact for our clients and members by combining our funding with additional support.
Press Inquiries.
The Press-team is available to answer request for information,interviews, filmmaking request and contacts with BoB and its affiliates
Contact Press