Follow Us
Bob Eco eTricycle (Model EV) is the next generation of electric Tuk Tuk.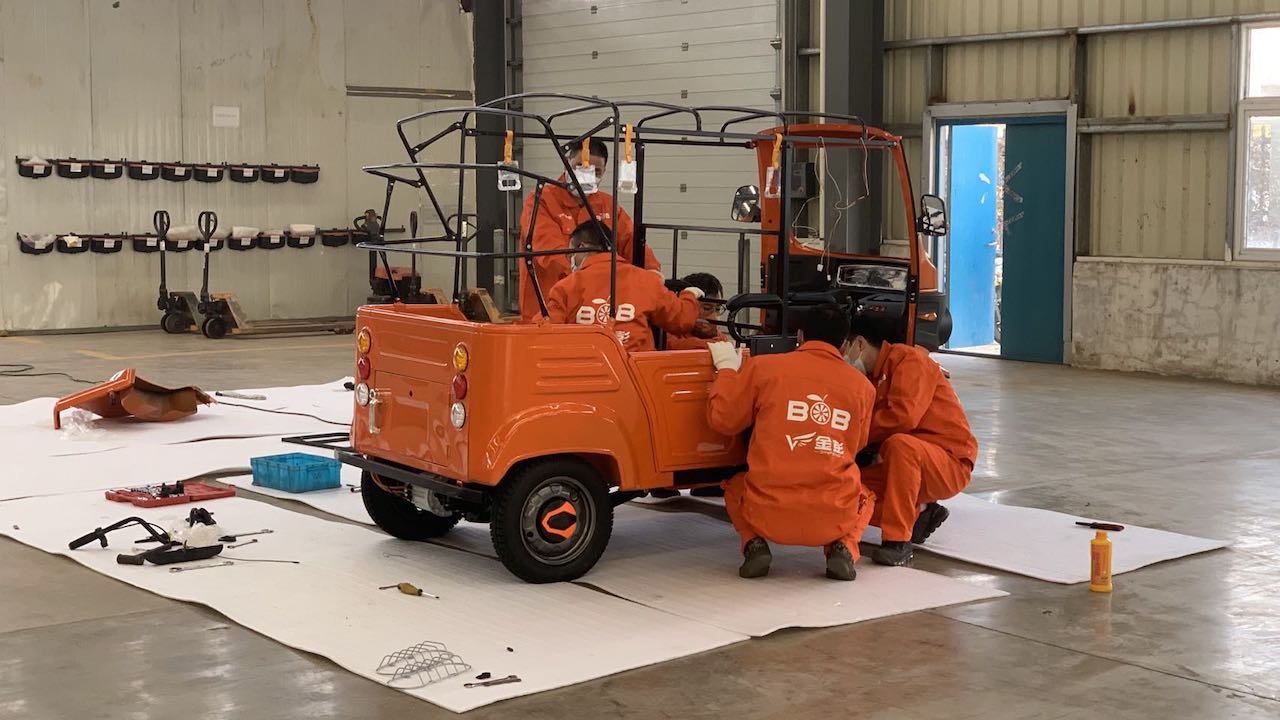 Goodbye, nasty 'tuk-tuk'; hello, clean, green machine. Bob Eco is wining a big slice of Africa's tuk-tuk market, knowing battery-operated buggies will cut burgeoning city pollution.
Tuk Tuk is a unique traditional transportation that you can find in many Asian and African countries such as Thailand, Indonesia, Kenya, Uganda, Malawi etc, unfortunately, they also contribute to urban pollution and high fuel costs.
Bob Eco is replacing this vehicle with an electric version, it will reduce polluting vehicles on the streets. This eTuktuk features orange color scheme, modern and stylish version of the 'old' Tuk Tuk.
The first fleet of the new eTuktuk's is already on order for Africa, as part of a plan to replace 65,000 gas-powered tuk-tuks by 2025, with more efficient, cost-effective electric vehicles.
The Bob Eco EV.
The Bob Eco EV will measure 2,808 mm in length, 1,250 mm in width and 1,782 mm in height. It will have a 2,010 mm wheelbase and a gross weight of 312 kg. With a 1 + 6 seating layout, it will accommodate 6 passengers along with the driver. The top speed of the lithium-powered electric three-wheeler will be 42 km/h. The four 72-volt swappable Lithium-ion batteries offer a range of 160 km.


Press Inquiries.
The Press-team is available to answer request for information,interviews, filmmaking request and contacts with BoB and its affiliates
Contact Press