Follow Us
Insights - Bob Eco is completely transforming the African taxi industry.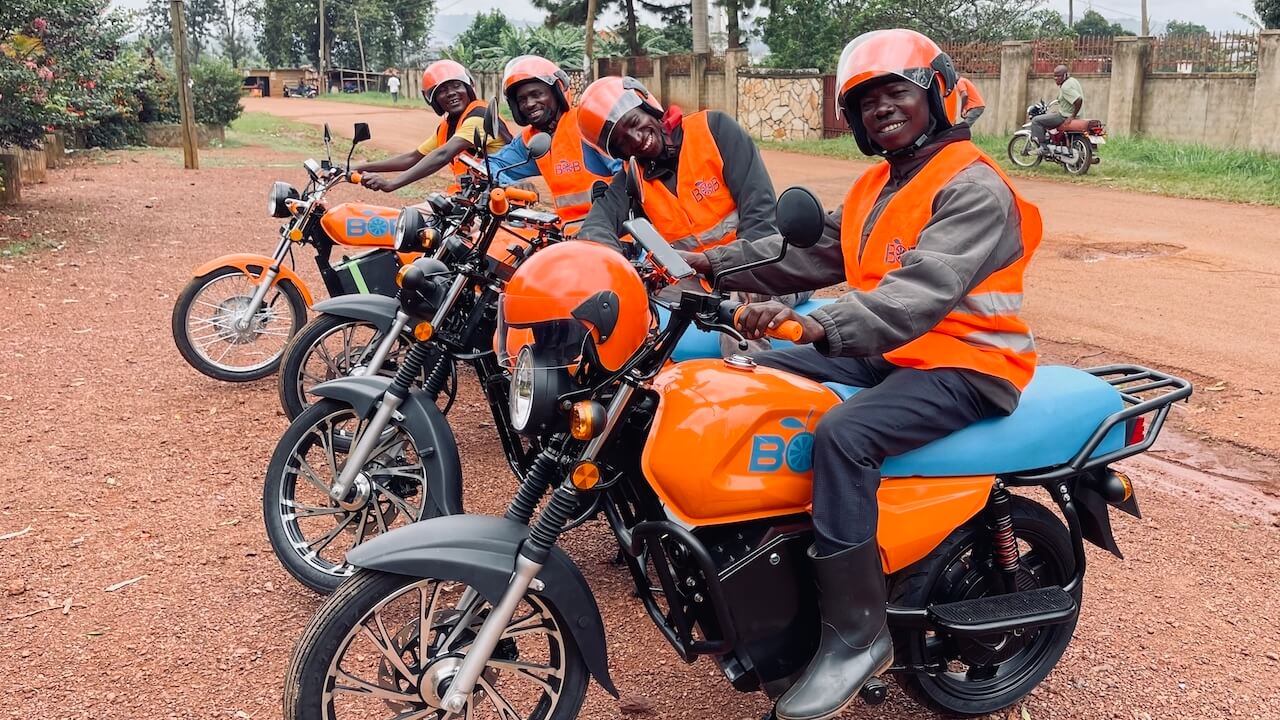 Electric vehicle company Bob Eco has plenty of motorcycles in Africa now and is building tens of thousands more the coming year, as Bob Eco plans to make several country's whole motor bike fleet go electric.
Right now, most of the motorcycles run on gas. But a large quantity of new electric motorcycles, produced by Bob Eco, are now on the road. And most African countries plan to require the full fleet to make the switch to clean energy.
The new electric motorcycles, or e-motos, or Boda's, are designed to be cheaper than the gas alternative, particularly in terms of fuel, the rider's biggest expense. "The riders in African countries cover very large distances every day, so they burn a lot of fuel," says Bob Ultee, Bob Eco's CEO. "After they've paid for this fuel and paid for their bike and other costs, there's not much left at the end of the day."
After spending around $7 on fuel and another $5 on leasing a motorcycle, a typical rider might only make around $1.50 a day. Because the new electric Bob Motorcycle is cheaper to charge than the old motorbikes are to fill with gas, Bob Eco estimates that riders can save as much as $650 to $900 a year on fuel alone. Riders also pay for a maintenance plan that is designed to be more than $5 cheaper than what they currently spend each week on service and oil changes.
Bob Eco uses off-the-shelf parts as much as possible to keep production costs low, and the company builds a custom battery pack itself to optimise the total cost of the system. When the motorcycle needs more power, instead of charging the battery themselves, riders pull into a Bob Eco battery swap station. The stations, built inside recycled shipping containers, have attendants who bring out a new battery and quickly make the switch, scanning the old battery to measure how much power is left; Riders only pay for the amount they've used, in a model comparable to buying gas. The process takes less than one minutes.
In addition to saving money, the electric motorcycles are more powerful than the gas motorcycles currently in use. The vehicles are also more comfortable to ride.
Press Inquiries.
The Press-team is available to answer request for information,interviews, filmmaking request and contacts with BoB and its affiliates
Contact Press