Follow Us
Insights - Bob Eco offers free maintenance work-shops to Bob riders.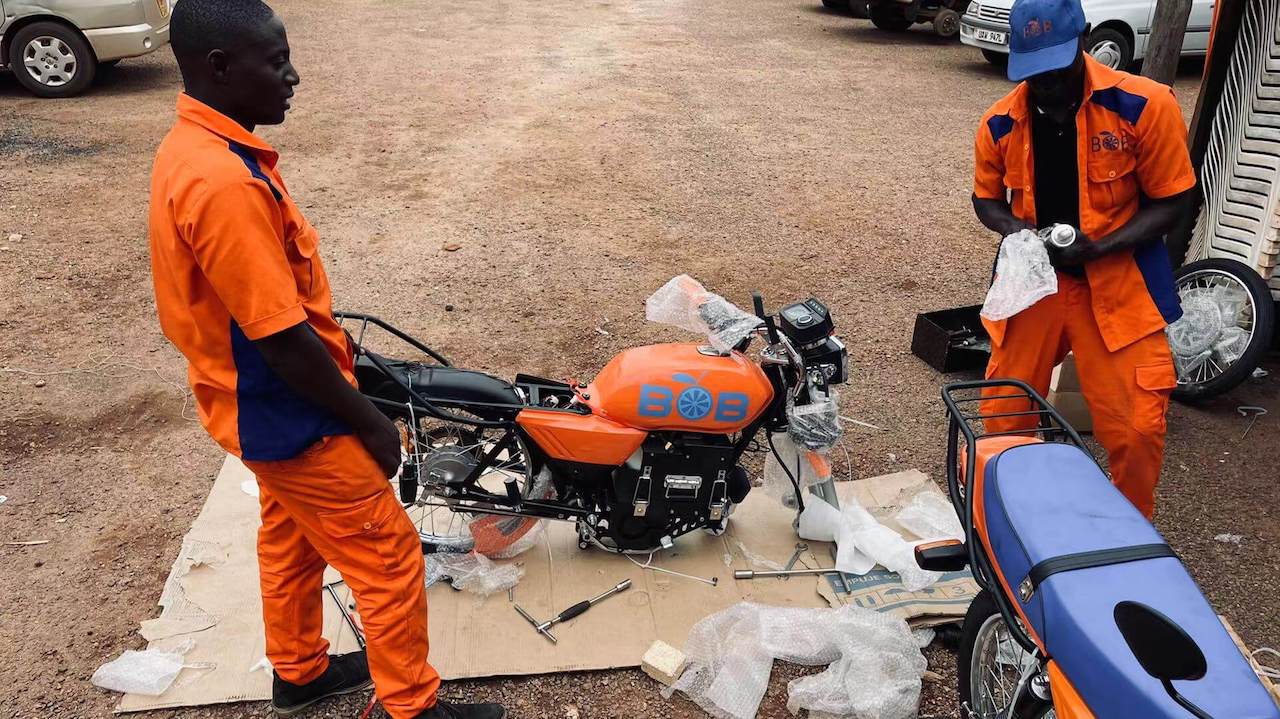 It is always good to know the basics of how to work on electric motorcycles. A lot can go wrong while riding through remote backcountry expanses.
Often our riders are hours from civilisation, something as simple as a flat tire or a loose plug wire can derail an entire week if our riders don't know how to fix it.
Motorcycle taxi travel in emerging markets is an interesting thing because in a lot of ways riders can learn how to work on electric motorcycles as they go, but in other aspects, it is imperative that they know before they go.
One pitfall to avoid is not being able to ride which equals no income, experiencing a mechanical problem and not understanding how to fix it or even have the right tools. But where do riders start? How do they learn to proficiently maintain an electric motorcycle or even just become familiar with what knowledge is required?

Seminars, Workshops and Classes
The right resource in learning how to work on motorcycles is attending Bob Eco classes or seminars. In most countries it is fairly common for Bob Eco to offer different classes throughout the year. The curriculum can range from repairing flat tires, general safety inspections and tune-up crash courses to more in-depth subjects like suspension tuning and battery checks. Often these classes are aimed at new riders or those just beginning to get their hands dirty, making them a great resource.
The Bob Courses will give riders a deep dive into the inner workings of the motor and batteries and the tools they need to become a competent mechanic. Much of the fundamentals of EV-mechanics translate directly to motorcycles.
Bob Eco has industry leading professionals instructing seminars on a wide range of handy topics. Hands-on learning in that type of environment can do wonders to cement the knowledge conveyed and instill confidence.
Another way to get hands-on experience is by attending a local Bob Eco club "maintenance day." Local Bob Eco groups often host maintenance events where more-experienced or even professional mechanics help others with less knowledge. Many consider these hands-on events the best way to further their mechanical aptitude.
Press Inquiries.
The Press-team is available to answer request for information,interviews, filmmaking request and contacts with BoB and its affiliates
Contact Press