Follow Us
Breaking - Bob Eco leading the battery swapping revolution in Africa.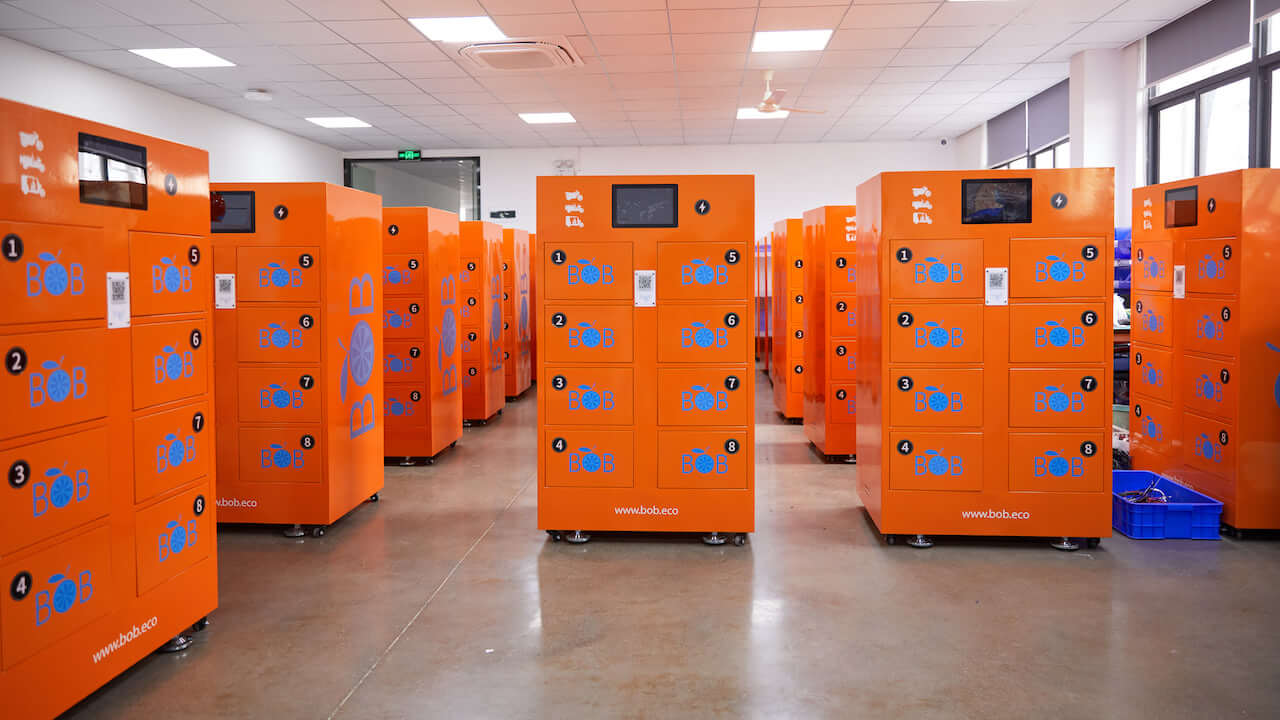 Bob Eco will accelerate the transition to smarter, cleaner portable electric fuel for Bob riders in African cities with a rapidly growing Bob Eco Swapping Network featuring their easy-to-use Bob Eco swapping stations and hyper- efficient swappable, smart batteries.
Bob Eco knew that Bob riders needed a solution that went well beyond just replacing an internal combustion engine with a battery pack and calling it an "electric" vehicle or getting them from Point A to Point B. It needed to make the lives of Bob riders easier and cities more liveable for everyone.

Bob engineered safer, swappable batteries that would be future-proof, software enhanced and accessible to all Bob riders. Bob Eco designed vehicles people love to ride and want to own and equipped them with compact computers and designed the world's first operating system that constantly thinks about what the Bob riders might need next.

Bob Eco securely synced it all together in the Bob application that continuously improves the experience for Bob riders that swap at any of one of Bob Eco's large network of battery swapping stations that intelligently distribute energy, so the power riders need is always on, always ready, when and where Bob riders need it.
'Bob Eco went even further to maximize its concept!'
Bob Eco ventured into the next frontier of what's possible with software and services that have enabled Bob Eco's Smart Batteries to last longer, become more efficient over time, and easily slot into a second and third life before they are recycled.

Bob Eco developed their vehicles to be un-stealable and keep riders safer on the streets with regular software updates. Bob Eco architected their network to be scalable and flexible with a small footprint that would make it a cost-effective smart city upgrade.

The industry standard shouldn't be taking up more liveable space for plug-in chargers that are slow, inefficient and only capable of charging a single vehicle at a time. Bob riders only window to charge up shouldn't be at home or work, draining the grid for everyone either. And Bob riders should never have to wait 15 or more minutes to get back on the road every single time they need more fuel.
'Bob Eco wants it to work smarter, not harder, and be accessible to all'
Bob Eco introduced the world's best fully integrated technology platform that powers Bob Eco's mobility ecosystem. All built around one simple idea: Swap & Go.

Bob Eco continues to expand the Bob Eco Network to cities in Africa, developing new products, and innovating their core technologies, Bob
Eco is riding towards billions of battery swaps by the end of this decade.
This alone would save 10 billion KGs of CO2, as much CO2 as a forest the size of Taiwan or roughly 10,000 Central Parks.
Bob Eco's mission is to put that smart, portable electric power within reach of every urban rider in Africa.
Press Inquiries.
The Press-team is available to answer request for information,interviews, filmmaking request and contacts with BoB and its affiliates
Contact Press