Follow Us
Inside Bob Eco's advanced testing facility in China.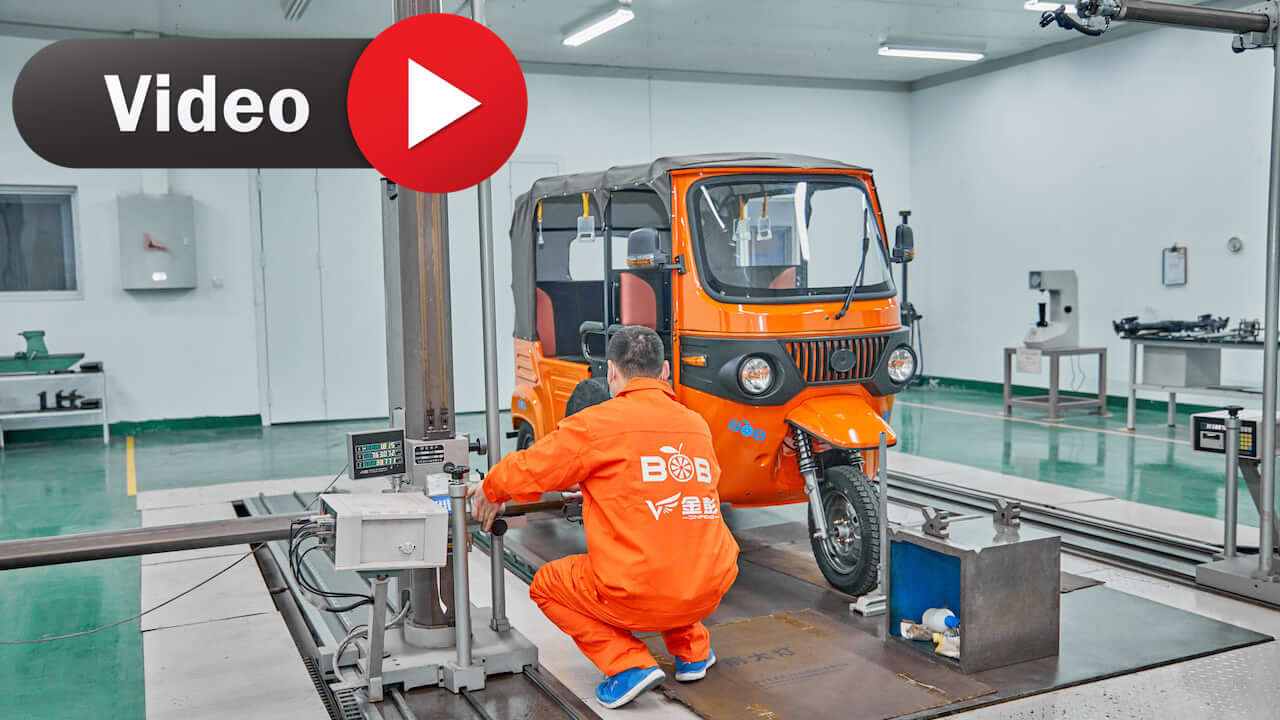 Watch Model TT quality control video here
Bob Eco Reinvents Quality Control In Manufacturing For Electric Tuktuk's.
Bob Eco is into the designing & manufacturing of high quality electric vehicles for emerging markets. Bob Eco's aim is to provide customers with the highest quality product by assuring performance, consistency, safety, and value.
As Bob Eco Model TT prepares for its upcoming launch in several markets, the Electric vehicle maker has significantly upped its "digital content," to significantly reinvent quality control in manufacturing. All of Bob Eco's employees are integrating new practices due to electrification efforts and upcoming vehicles' changing level of complexity.
Troubleshooting at a whole new level is Bob Eco's next step. The electric vehicle maker notes that in connected vehicles such as Model TT, changes are occurring daily. The team will test tens of Tuktuk's daily, which are constantly sending real-time data back to the team for immediate fixes.
Press Inquiries.
The Press-team is available to answer request for information,interviews, filmmaking request and contacts with BoB and its affiliates
Contact Press