Follow Us
MEXC Kickstarter - Vote to Win 16,666 Bobcoin | BOBC!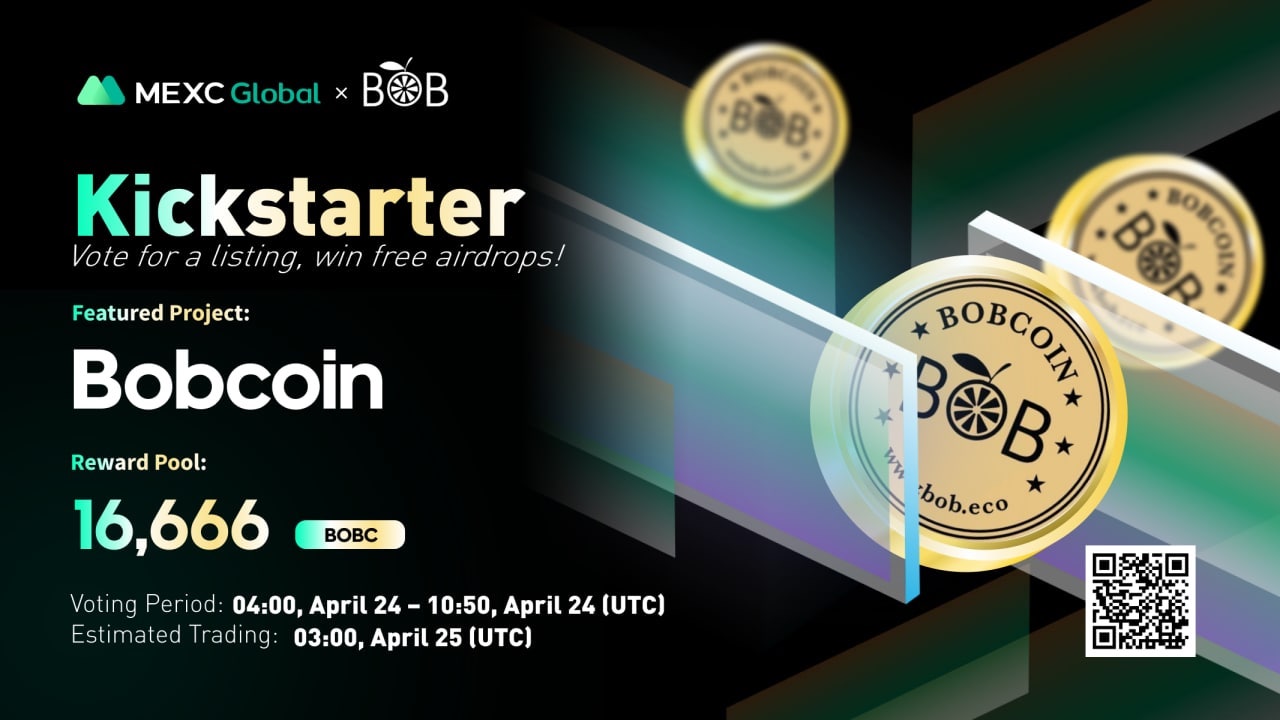 MEXC Kickstarter - Vote to Win Free 16,666 Bobcoin (BOBC) Airdrops!
MEXC Global is thrilled to launch another session of Kickstarter, a listing campaign initiated by the project team on MEXC before launch where users can stake tokens to vote towards a predetermined goal. Once the goal is hit, the listing process will be kickstarted and free token airdrops will be arranged for participating users prior to the listing. If the voting does not meet the set target, MEXC Global will cancel the project listing and unlock the voting tokens. This event is designed to identify high-quality projects and at the same time, bring airdrop benefits to MEXC users.
Presenting the project for this session of Kickstarter, Bobcoin (BOBC).
How to join Kickstarter:
Users can stake MX tokens to participate in voting and stand a chance to win free project airdrops. The max amount of MX you can commit depends on the MX balance in your Spot Wallet at the snapshot time (MEXC will take a random snapshot of users' MX holdings between 16:00 April 22 - 15:59 April 23 (UTC).
Press Inquiries.
The Press-team is available to answer request for information,interviews, filmmaking request and contacts with BoB and its affiliates
Contact Press