Follow Us
Breaking | Introducing Bob Bifacial solar panels.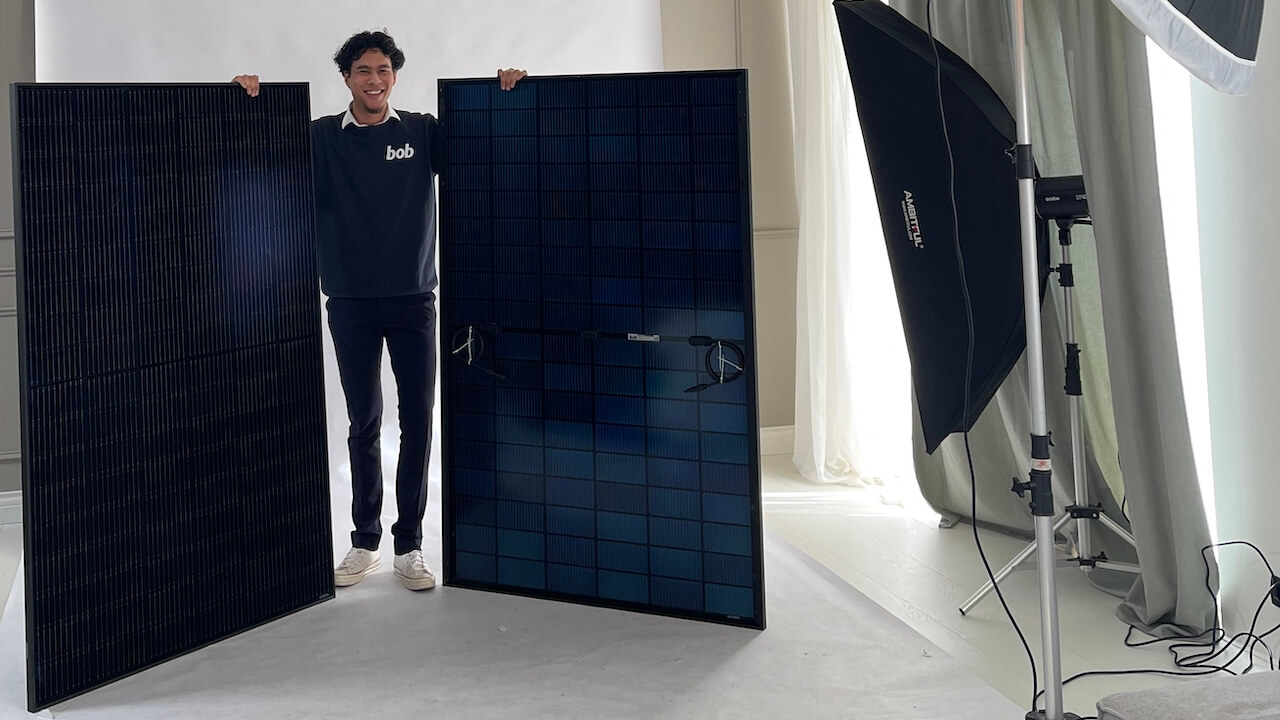 Solar energy is rapidly gaining popularity as an alternative source of renewable energy. With the rise in energy demand and the need to reduce carbon emissions, solar power has emerged as a sustainable and cost-effective solution. In recent years, new technologies have been developed to improve the efficiency and durability of solar panels. One such technology is Bifacial solar panels. Now Bob Eco is introducing the latest Bifacial technique currently available on market for a very attractive price.
Bob Bifacial solar panels are a new type of solar panel that features two layers of tempered glass instead of the traditional single layer of glass. This design makes them more durable and resistant to environmental factors such as hail, wind, and snow. Additionally, the use of two layers of glass enhances the panel's efficiency and improves its energy output.
One of the main advantages of Bob Bifacial solar panels is their durability. The double layer of tempered glass makes them highly resistant to impact and mechanical stress, which is especially important in areas prone to extreme weather conditions. Additionally, the panels are less prone to microcracks and delamination, which can affect the performance and lifespan of traditional solar panels.
The use of two layers of glass also provides better thermal stability, which reduces the risk of thermal stress and hot spots. This, in turn, enhances the efficiency and output of the panels, resulting in higher energy yields and lower costs per watt.
Another advantage of Bob Bifacial solar panels is their aesthetic appeal. The double glass layer provides a sleek and modern look that blends well with most architectural styles. The panels are also available in different sizes and shapes, allowing for greater flexibility in design and installation.
While Bifacial solar panels are generally more expensive than traditional solar panels, their long lifespan and superior performance make them a cost-effective investment in the long run. Additionally, the reduced maintenance and replacement costs over time can help offset the initial higher cost.
In conclusion, Bob Bifacial solar panels are an innovative and sustainable solution for meeting the growing demand for renewable energy. With their durability, efficiency, and aesthetic appeal, they offer a superior alternative to traditional solar panels.
Watch how Bob solar panels are made
Press Inquiries.
The Press-team is available to answer request for information,interviews, filmmaking request and contacts with BoB and its affiliates
Contact Press