Follow Us
BoB goes local to find its niche in African food fight.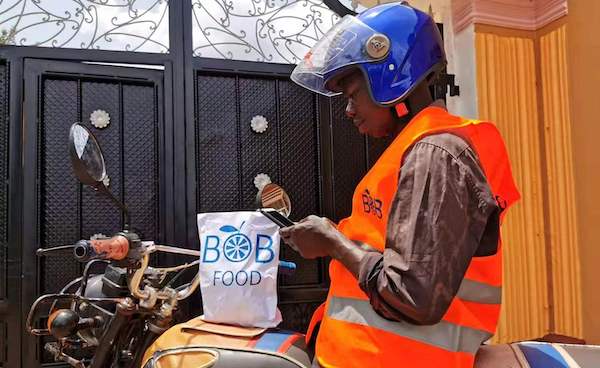 Having already started Africa's ride-hailing sector, BoB is trying to conquer the food delivery market by leveraging its fleet of drivers in remote areas and tracking popular food choices and destinations. BoB is using data from its rides service to monitor popular food destinations and is tracking popular food searches on the BoB app to gauge what people are craving. Local foods, at the best prices, delivered to clients.
Along the line, the business is as well building on retention in the app by means of user engagement. The ubiquity of BoB into a more efficient model and competitive advantage for food and ride-sharing.
In an interview, BoB Ultee, CEO at BoB said: "BoB also into the opportunity of how difficult it is in Sub-Saharan to get a meal from a restaurant of choice from the comfort of homes and offices. With BoB, we offer an easy and efficient online platform capable of handling hundreds of online orders and deliver them to your doorstep. This has been a game changer in the food delivery business".

You can view all our news from this page.
Press Inquiries.
The Press-team is available to answer request for information,interviews, filmmaking request and contacts with BoB and its affiliates
Contact Press