Follow Us
Guest Blog - A promising year for electric transportation.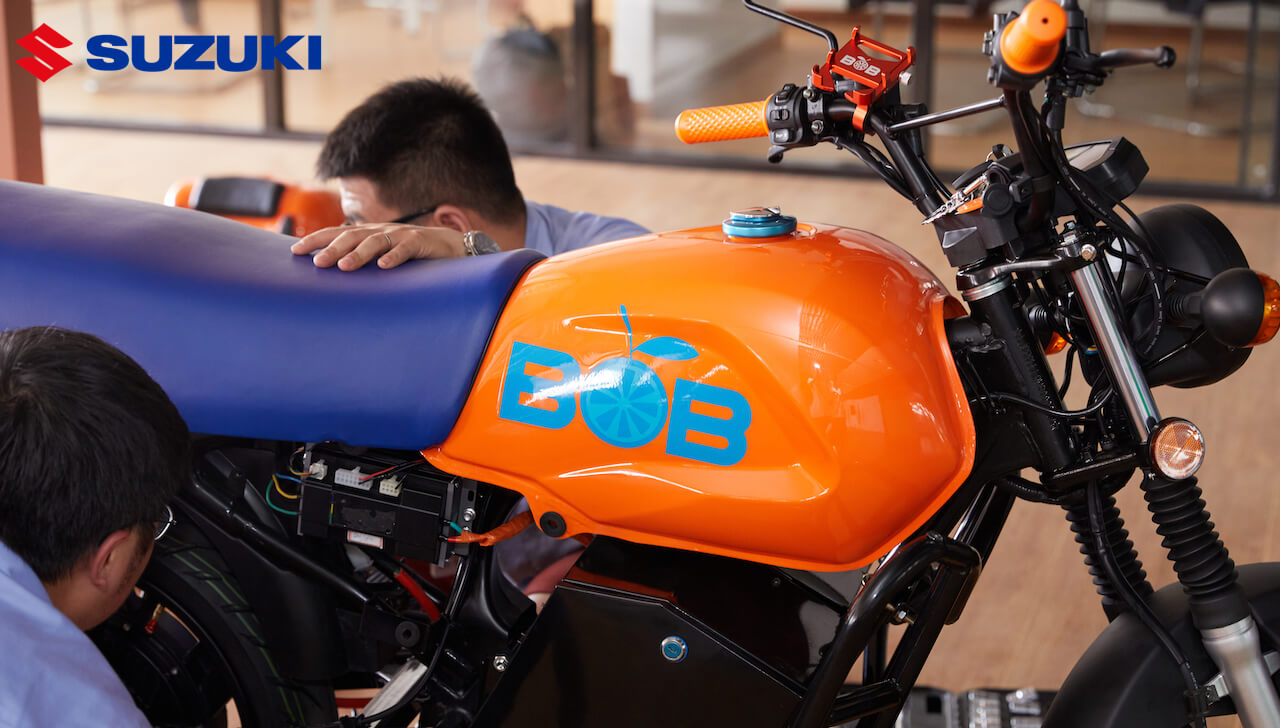 Thousands of motorcycles made little noise but raised much interest in Uganda this year, as Bob launched an electric bikes project in rural Uganda. Following the pilot phase in four locations in Uganda, the project is expected to expand in an effort to reduce air pollution, improve national energy security and create green jobs.
"Uganda is importing more motorcycles than cars, doubling its fleet every 4-5 years. These are generally inefficient and poorly maintained polluting motorcycles," said Bob Ultee, Bob Eco's CEO. "Uganda's electricity is very green in 2020 with more than 50% was generated by hydro, solar and wind. Shifting to electric bikes in Uganda and elsewhere will reduce costs and air pollution.
"The average motorcycle is estimated to be 12 times more polluting per mile than a passenger car. Hydrocarbons are dangerous to human health," said Bob Ultee. "Electric motorcycles also help reduce noise pollution that the rampant increase of petroleum powered motorbikes currently causes in our cities."
Bob Eco's project aims to help policy makers assess the barriers in uptake of the much-needed technological shift towards electric bikes, and to demonstrate that the shift is feasible and within reach.

In Uganda, the number of newly registered motorcycles, commonly used as taxis (Boda Boda), was estimated in 2019 at 1.2 million and will likely grow over four million by 2028. Though developing countries have the fastest growing fleets of bikes, most lack vehicle emissions standards or programmes and incentives to promote zero emission vehicles.
Two- and three-wheelers are a central transport mode in many low and middle-income countries, including African ones, quickly rising in numbers to a 50 percent increase by 2050. Highly polluting two- and three-wheelers can account for the same amount of emissions as a passenger car. A rapid global shift to electric motorcycles can result in saving 11 billion tons of co2 and about USD 350 billion by 2050.
A global leapfrog to electric vehicles, already underway in countries like Norway and China, is essential to curb carbon dioxide emissions. Transportation contributes approximately one-quarter of all energy related CO2 emissions. By 2050 it is likely to reach one-third, when the global number of passenger cars is projected to more than double. This growth is expected mostly in low-income countries, where there are rarely any vehicle emissions standards.
Scaling up the transition to electric mobility will require investments in battery charging infrastructure. Uganda's electric power generation capacity is sufficient to support the charging infrastructure. However, while demand for motorcycles is high, particularly in rural areas, distribution networks are inadequate. However, this challenge may be tackled by using solar energy, setting up charging stations, consulting Boda Boda operators and using lithium ion batteries.
Press Inquiries.
The Press-team is available to answer request for information,interviews, filmmaking request and contacts with BoB and its affiliates
Contact Press