Follow Us
Peter Somers speaker at WMXAsia 2023 Conference in Kuala Lumpur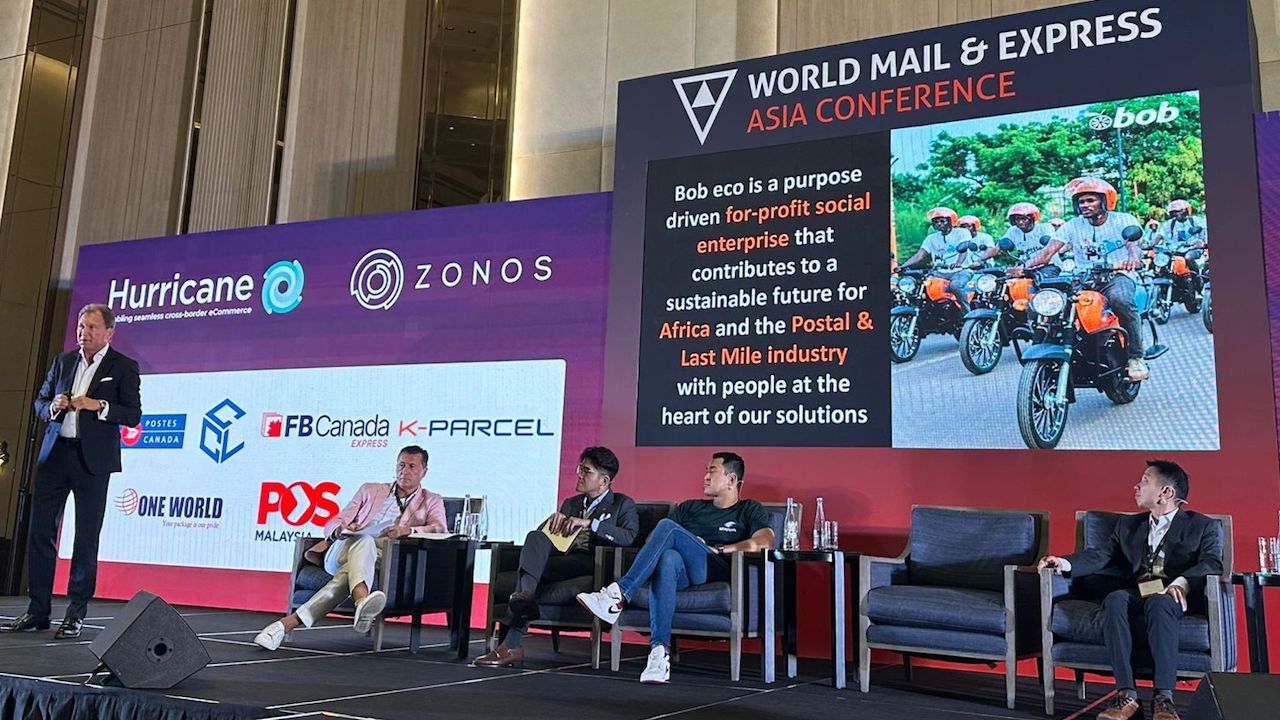 The WMXAsia 2023 Conference held in Kuala Lumpur brought a strong focus to the realm of green logistics. Peter Somers' keynote address on Bob Eco's sustainability strategy illuminated the path towards a greener and more environmentally responsible future within the postal and parcel sector, resonating deeply with the audience.
Throughout his speech, Peter delved into the transformative potential of fleet electrification and how it is catalyzing positive change within the industry. Yet, this is just the beginning! Peter showcased impactful examples of Bob Eco projects that underscored how this purpose-driven social enterprise is effecting change by aligning with the United Nations Sustainable Development Goals. Through these initiatives, Bob Eco is not only curbing air pollution and enhancing road safety but also generating employment opportunities and contributing to the betterment of communities in Africa.
WMX Asia serves as a nexus for postal and parcel professionals seeking to gain invaluable insights into the global logistics industry. It was truly inspiring to connect with numerous industry leaders at the conference today.
Press Inquiries.
The Press-team is available to answer request for information,interviews, filmmaking request and contacts with BoB and its affiliates
Contact Press