Follow Us
What does Bob do? Bob offers Opportunities!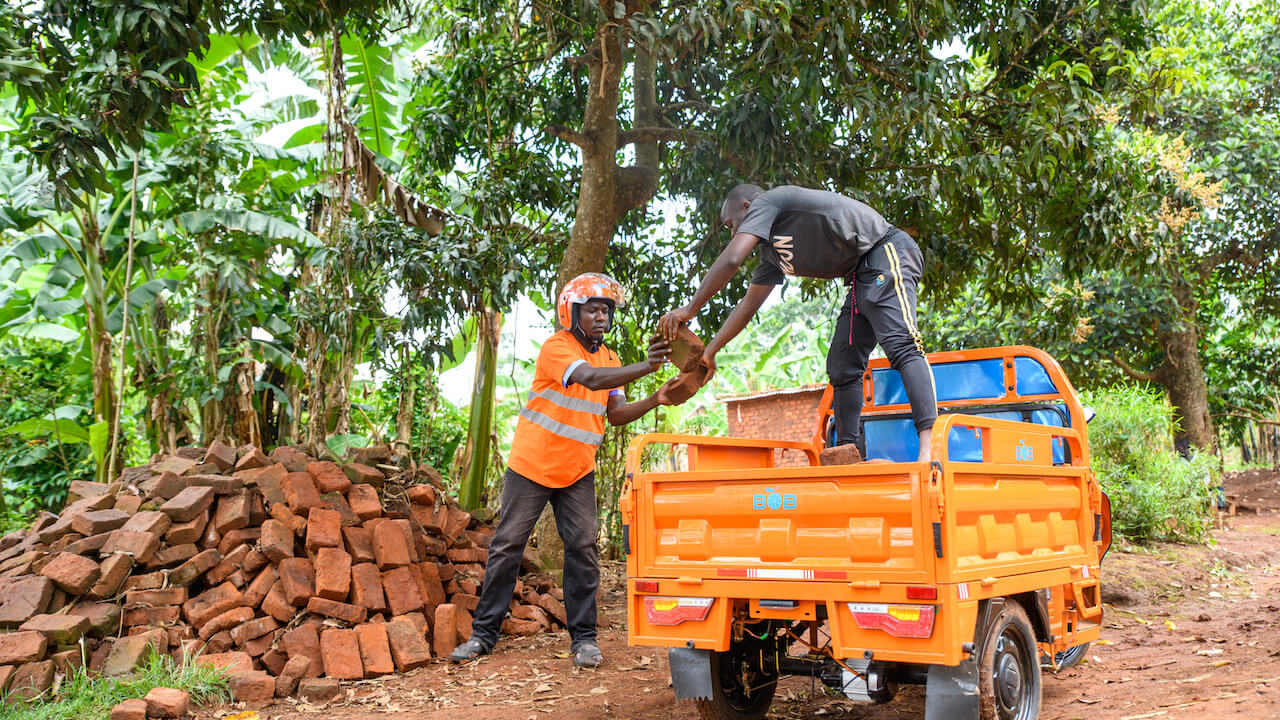 Bob Eco is providing renewable electric vehicles in developing countries, one of our spearpoints is rural development and assisting entrepreneurs in rural economic development and food production and transportation. Our electric tricycle was designed for transportation of goods, heavy products and agricultural produce for small and medium sized batches.

Bob Eco offers electric tricycles to entrepreneurs that want to make a difference locally and help to sustainably build their communities by offering other entrepreneurs, famers and families logistical services.
Bob electric tricycles ease burdens for Africa's small-scale entrepreneurs that face issues with transporting goods on their vineyards and have to pay large amounts of money to hire large (and heavily polluting) lorries/trucks to transport their produce to processing plants.
"In Uganda we carry loads on our heads to transport crops. The Bob tricycle has lessened the burden," said the 41-year-old Moses from Uganda. "I even use it to take my whole family to church and worship"
But the idea of introducing electric three-wheelers raised a few eyebrows in African countries at first, said Bob Eco CEO Bob Ultee who spoke to hundreds of small-scale entrepreneurs the passed years. "In rural areas electric vehicles remain unknown, people are surprised to how powerful our tricycles are and what they can offer to their communities".
Currently social entrepreneur Bob Ultee is planning to tenfold its current fleet of electric vehicles.
Press Inquiries.
The Press-team is available to answer request for information,interviews, filmmaking request and contacts with BoB and its affiliates
Contact Press