Follow Us
VIDEO | Maxime riding Bob Model-X in Uganda.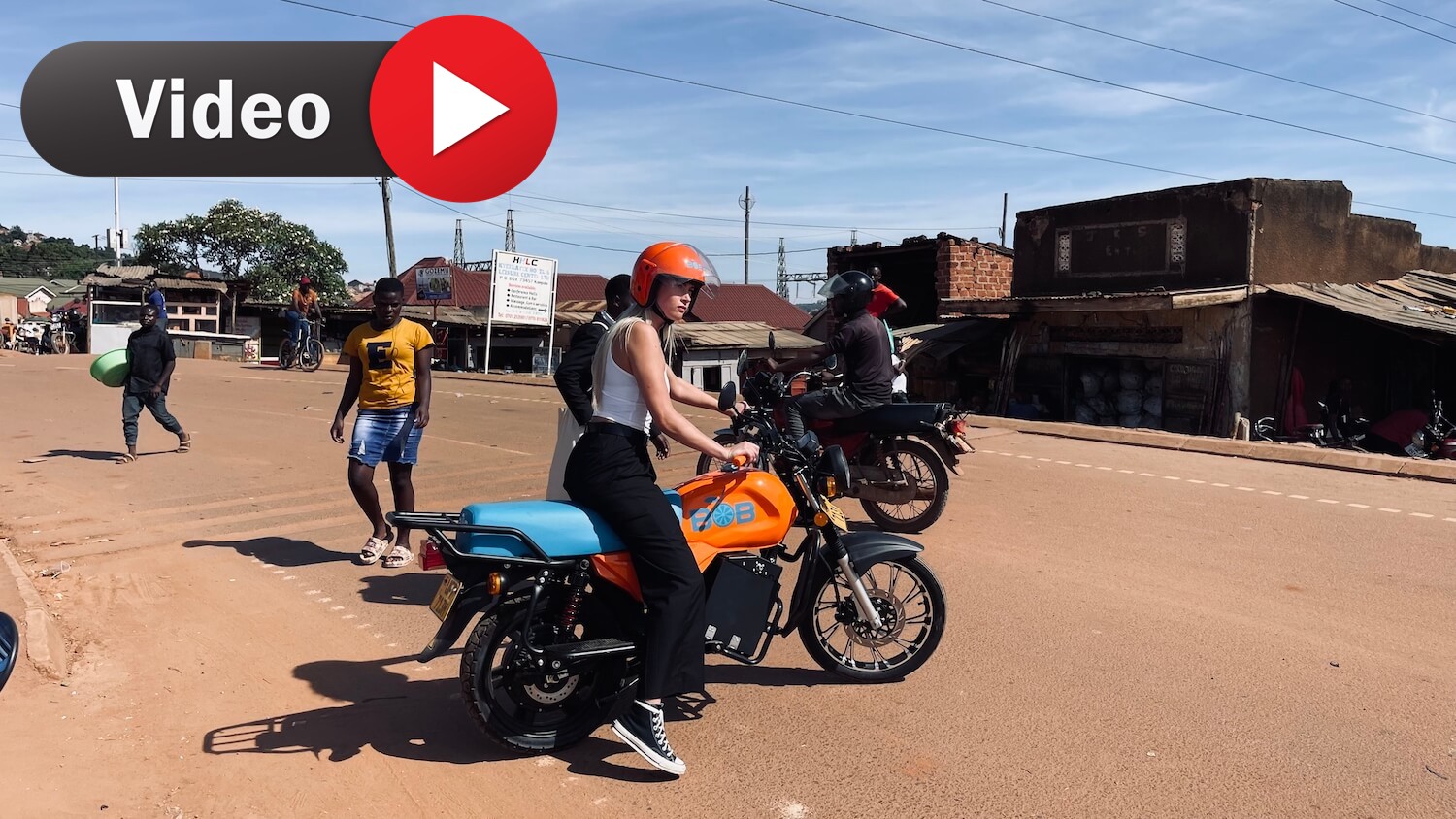 Watch Maxime Severing's video as she visits Kampala, Uganda and explores the city streets on Bob Eco's all-electric motorcycle Model-X

Test riding an electric motorcycle in Africa can be an exhilarating and eye-opening experience. The continent, with its vast and diverse landscapes, provides a unique setting for exploring the capabilities of these environmentally friendly vehicles.
One of the first things to note when test riding an electric motorcycle in Africa is the lack of noise pollution. Unlike traditional gas-powered bikes, electric motorcycles run silently, allowing riders to fully immerse themselves in the sounds of their surroundings.
Another benefit of riding Bob's Model-x is their efficiency. They require less maintenance than gas-powered bikes and have lower operating costs, which can be a huge advantage in Africa, where access to regular maintenance and parts can be limited. Additionally, electric motorcycles produce zero emissions, making them a sustainable option for eco-conscious riders.
The conclusion is test riding Bob's Model-X in Africa can be an exciting and informative experience, providing riders with a glimpse into the near future of sustainable transportation.

Watch the video here
More Articles
Press Inquiries.
The Press-team is available to answer request for information,interviews, filmmaking request and contacts with BoB and its affiliates
Contact Press