Follow Us
Bob's electric vehicles and charging go hand in hand.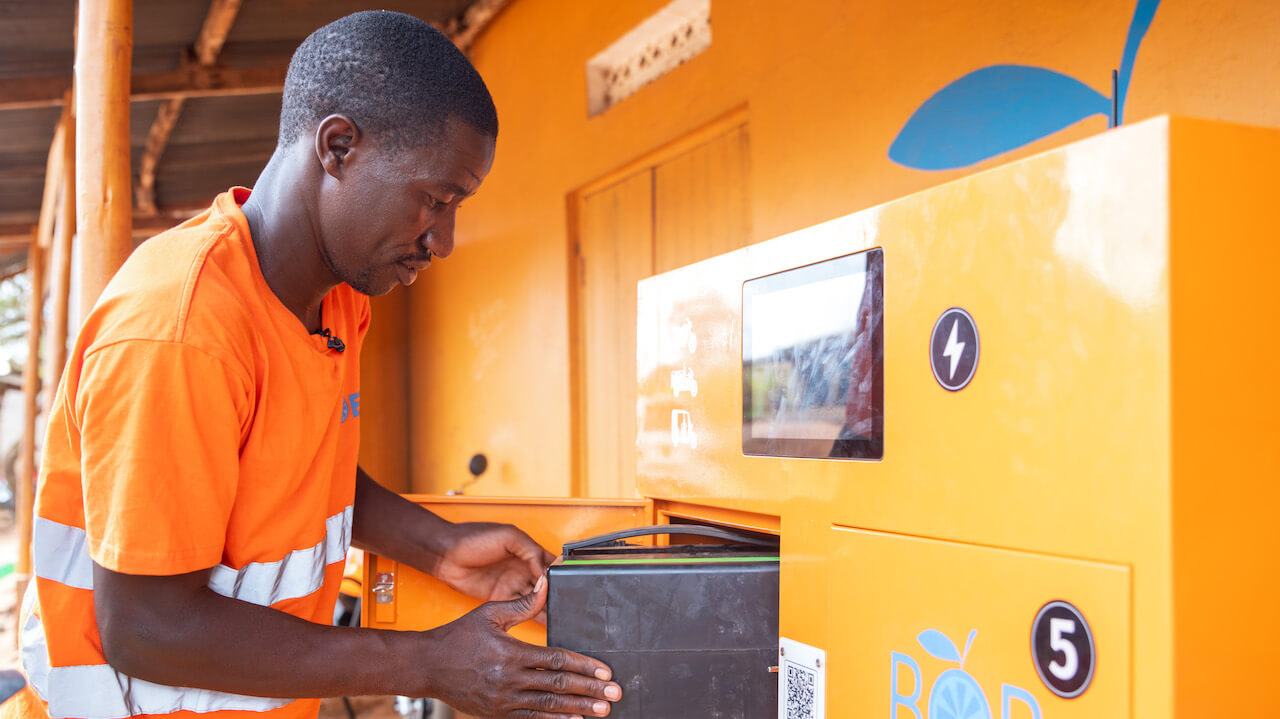 Battery swapping is like changing a gas bottle in a BBQ but for electric vehicle batteries. Bob Eco has been persisting with the battery swap technology in African countries. And it is now starting to be adopted as the new standard.
Battery swapping stations let Bob riders replace a spent battery for a full one in around two to six minutes. Bob Eco has touted battery swapping infrastructure as a unique selling point for Bob Eco's EV-range.
Bob Eco has plans to set up 15,000 battery swapping stations for Bob Eco EV's by 2025.
Press Inquiries.
The Press-team is available to answer request for information,interviews, filmmaking request and contacts with BoB and its affiliates
Contact Press