Follow Us
In Africa, a Battery-Powered motorcycle spares the air and helps riders thrive.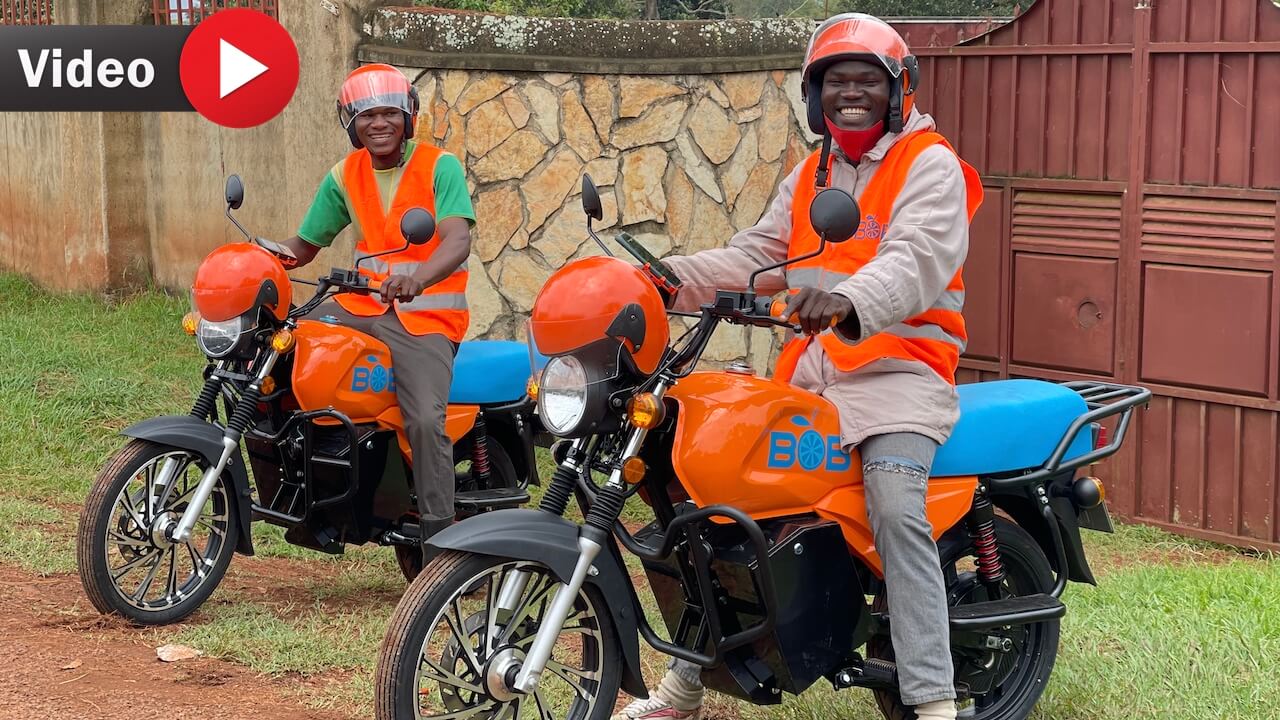 Bob Eco was founded to achieve a crucial tipping point in the fight against climate change: the world's first mass-market electric vehicle that costs less to acquire, maintain and operate than a fuel vehicle. Years of work has gone into identifying the right market and designing the vehicle and business model hand-in-hand with our users to get the right fit.
We make the electric option the obvious choice for our customers by putting serious money back into the pockets of low-income riders and their families. In the process, we help propel the EV industry to scale and prove to the world that the fuel age is over and electric mobility is for everyone.

Our customers

Motorcycle taxis are an indispensable mode of transport across Africa. In cities choking on unplanned growth, motorcycle taxis effectively navigate congestion while transporting 120 million people in East Africa alone every day.
In East Africa, more than 70 percent of all vehicles on the road at any moment are motorcycle taxis. But these motorcycles are not cheap to own, the fuel they burn is expensive, and they produce serious amounts of pollution and greenhouse gas emissions.
Many motorcycle riders spend over $10 daily on fuel and vehicle leasing costs, but take home as little as $1.50 to their families each day.
​Our research showed motorcycle taxi behaviour is driven by the goal of maximised earnings, as the income they generate can be used to support up to five people. This means they are dedicated to as much road time as possible, economising every litre of fuel and maintaining happy customers.

Reducing emissions
Our motorcycles are designed to outcompete the incumbent 100cc, 125cc and 150cc petrol motorcycles on power, durability and performance.
​Our motorcycles cost less than petrol bikes to lease or buy and half as much to power. They produce 85% less lifecycle greenhouse emissions than petrol motorbikes using grid power, and over 98% less on renewables.
Press Inquiries.
The Press-team is available to answer request for information,interviews, filmmaking request and contacts with BoB and its affiliates
Contact Press