Follow Us
Candidate for governor welcomes thousands of Bob Motorcycles.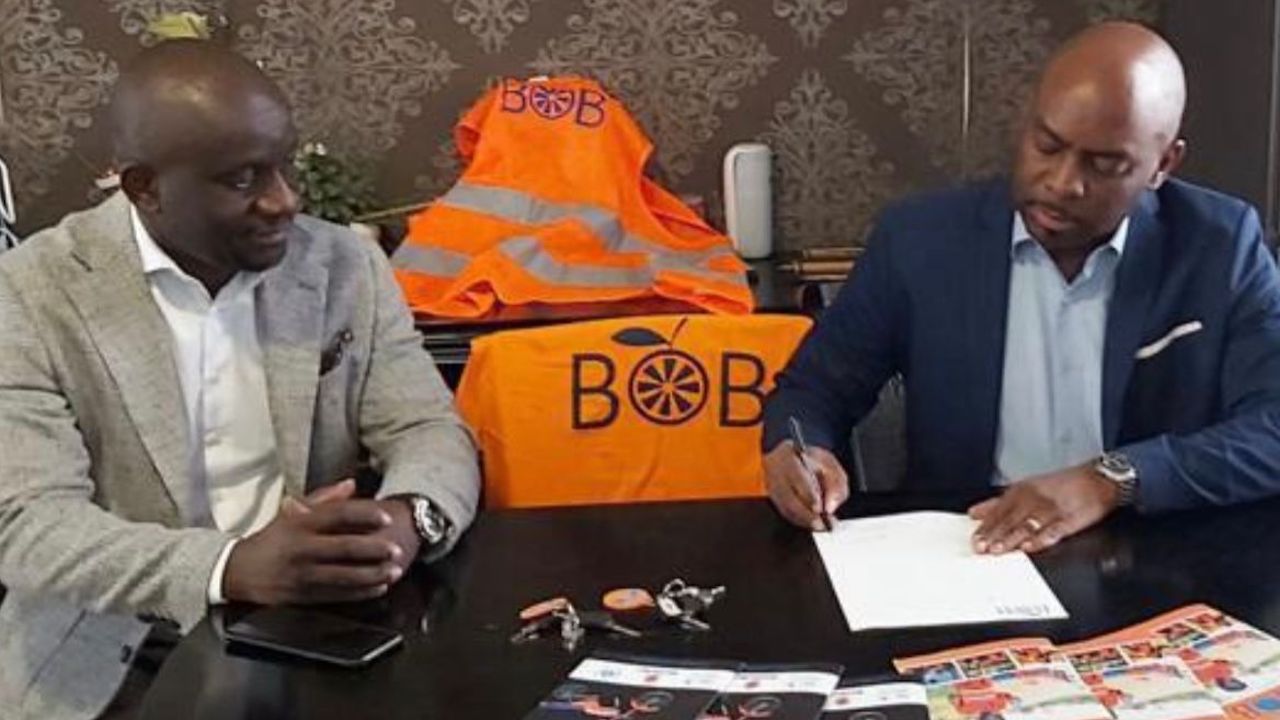 Just 3 months after Bob Ultee and Randy Shabani had lunch in Brussels, Congo starts to color orange.
Randy has been present in Congo for many years and is currently in partnership with Bob Eco for distribution of Bob Eco's range of vehicles. Randy is running Bob Eco's Kinshasa office overseeing the expansion in Congo.
Campaign support.
Mr Vincent Umba Ketshi, currently director of Green Tech Assurance, announced his candidacy for governor of Maniema, Congo.
Vincent declared war on (youth) unemployment and pollution. 5,000 Bob Eco Model X motorcycles are his first weapon in the war against pollution and unemployment.
This Congo based joint venture has been established under supervision of Jan Cant, Partner at Spencer West LLP.
Press Inquiries.
The Press-team is available to answer request for information,interviews, filmmaking request and contacts with BoB and its affiliates
Contact Press