Follow Us
BOBC on Ethereum and BSC. What is the Difference?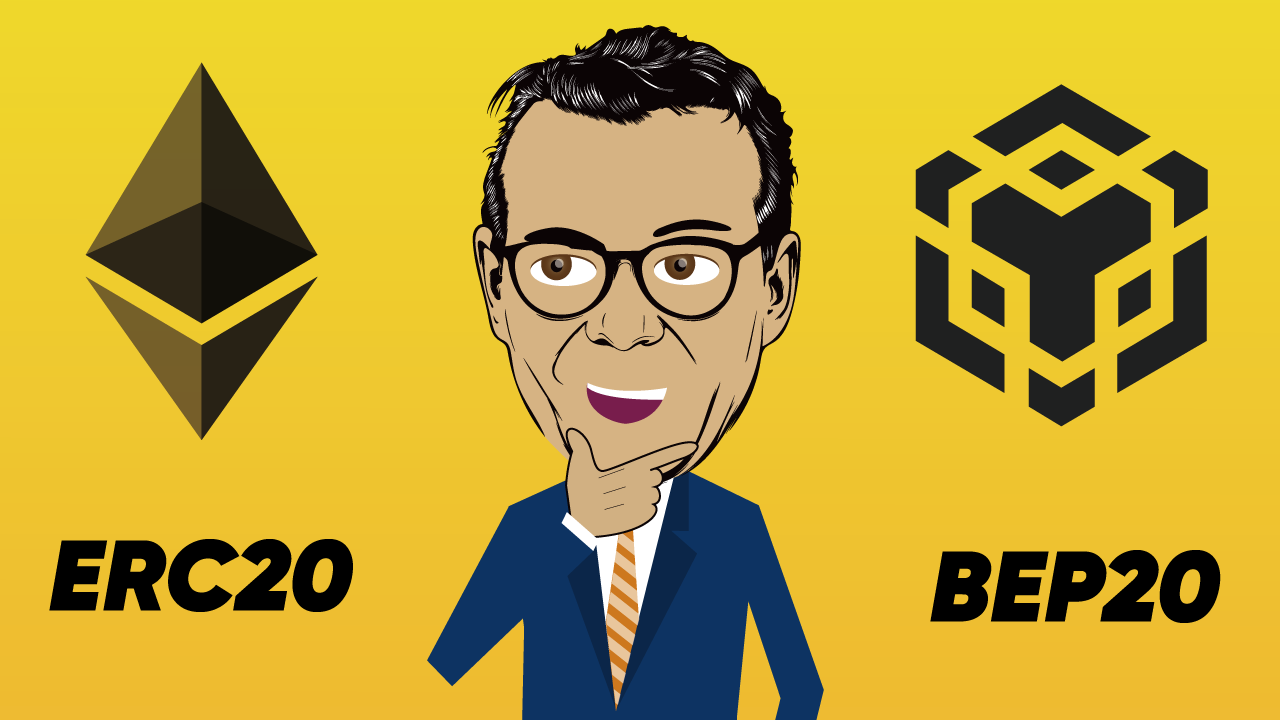 Bobcoin is a multichain crypto token. It can be traded as BEP-20 tokens on the Binance Smart Chain (BSC) and as ERC-20 tokens on the Ethereum blockchain.
Bob coin has a total of 1,000,000,000 tokens, of which 333,000,000 BOBC were minted on Ethereum and 667,000,000 on BSC.
Both chains have advantages and disadvantages, that is why BOBC has chosen to use both chains to let all users chose their own preferred chain.
What are BOBC BEP-20 and BOBC ERC-20?
Let's explore the concept of the different chains and token types. Ethereum was launched in 2015. It uses smart contracts to turn crypto-currency into tokens so that they can be bought, sold, and traded. ERC-20 is the token Ethereum decided to use for this purpose.
ERC-20 has an efficient transaction validation process that tracks transactions and the number of tokens in circulation. With ERC, there is little chance of contracts being canceled during transactions. It is more popular than BEP. However, the two are compatible.
The BEP-20 token, although not as widely used as ERC-20, is growing in popularity. The chain is known as an ERC extension. The majority of crypto-wallet platforms support BEP-20 tokens, which BNB backs up.

How do They Differ?
BEP-20 has many of the properties of ERC-20 because it was developed as an extension of the earlier token. However, there are significant differences.

Gas fees
A gas fee is the amount of currency a user pays when trading a token. With BEP-20, users spend less. BNB settles the gas fees when you trade in their tokens. When traders use ERC-20, they pay the gas fee on Ethereum.

BEP-20 tokens are limited because of this.
However, users can get around paying their gas fees on Ethereum using Binance, which is significantly cheaper to trade. The difference for sending Bobcoins from one wallet to another are very significant, for sending your BEP-20 BOBC you pay between $0.08 and $0.15, whereas a transfer of your ERC-20 BOBC will cost you somewhere between $0.40 to $12.00, depending on the time, day of the week and events that might trigger large amounts of transfers on the Ethereum chain.
Transaction Speed.
The Ethereum chain is a fully decentralized chain, meaning that it takes longer to safely send tokens and prevent fraudulent transfers. The binance smart chain uses centralized technologies to do the same, this makes the network more efficient and faster. BEP20 Transactions take less than three seconds where sending ERC20 takes approximately 15 seconds. Making sending BEP20 tokes 5 times faster.
Security
Knowing the risk factors and security levels when trading or investing in cryptocurrency is crucial. ERC tokens are safer. Their fast transaction verification process offers less time for fraudulent transactions.
Summary
Despite the popularity of Ethereum and consequent demand for ERC-20, both tokens and their blockchain systems are in demand. However, BEP-20 and ´Binance are catching up.

In acknowledgment of the increasing popularity of BEP-20 and Binance's success, BOBC has decided to mint 66.6% of all bobcoins on Binance. However, because of the persistent demand for ERC-20, it has also minted 33.3% of its coins on Ethereum.
Press Inquiries.
The Press-team is available to answer request for information,interviews, filmmaking request and contacts with BoB and its affiliates
Contact Press