Follow Us
Bob Eco releases video of production at Gigafactory Nanjing.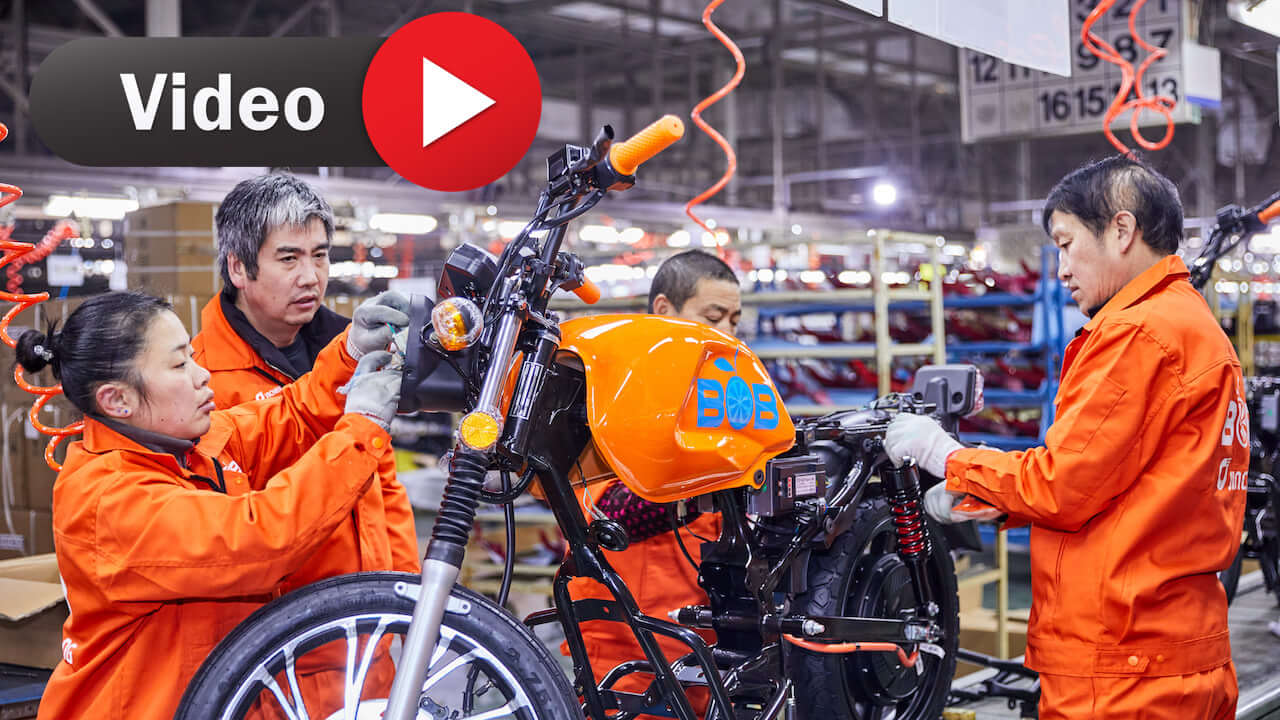 When building a motorcycle, most manufacturers follow a consistent production flow. We use the same process, with innovations at each stage!
Model X is the premium SMART electric motorcycle evolved. Model X will raise the bar of vehicle efficiency, meet the highest standards for safety, and provide more comfort than any other mass market electric two-wheeler. Model X is as beautiful as it is functional.

Model X is produced at the Mega-Factory in Nanjing, China. Everything from body panel stamping to final quality testing takes place at the Nanjing Factory. Bob Eco also set environmental benchmarks for energy efficiency and emission levels.
In this video how Model X is build!
Press Inquiries.
The Press-team is available to answer request for information,interviews, filmmaking request and contacts with BoB and its affiliates
Contact Press