Follow Us
Bobcoin | BOBC Now Available on Uniswap.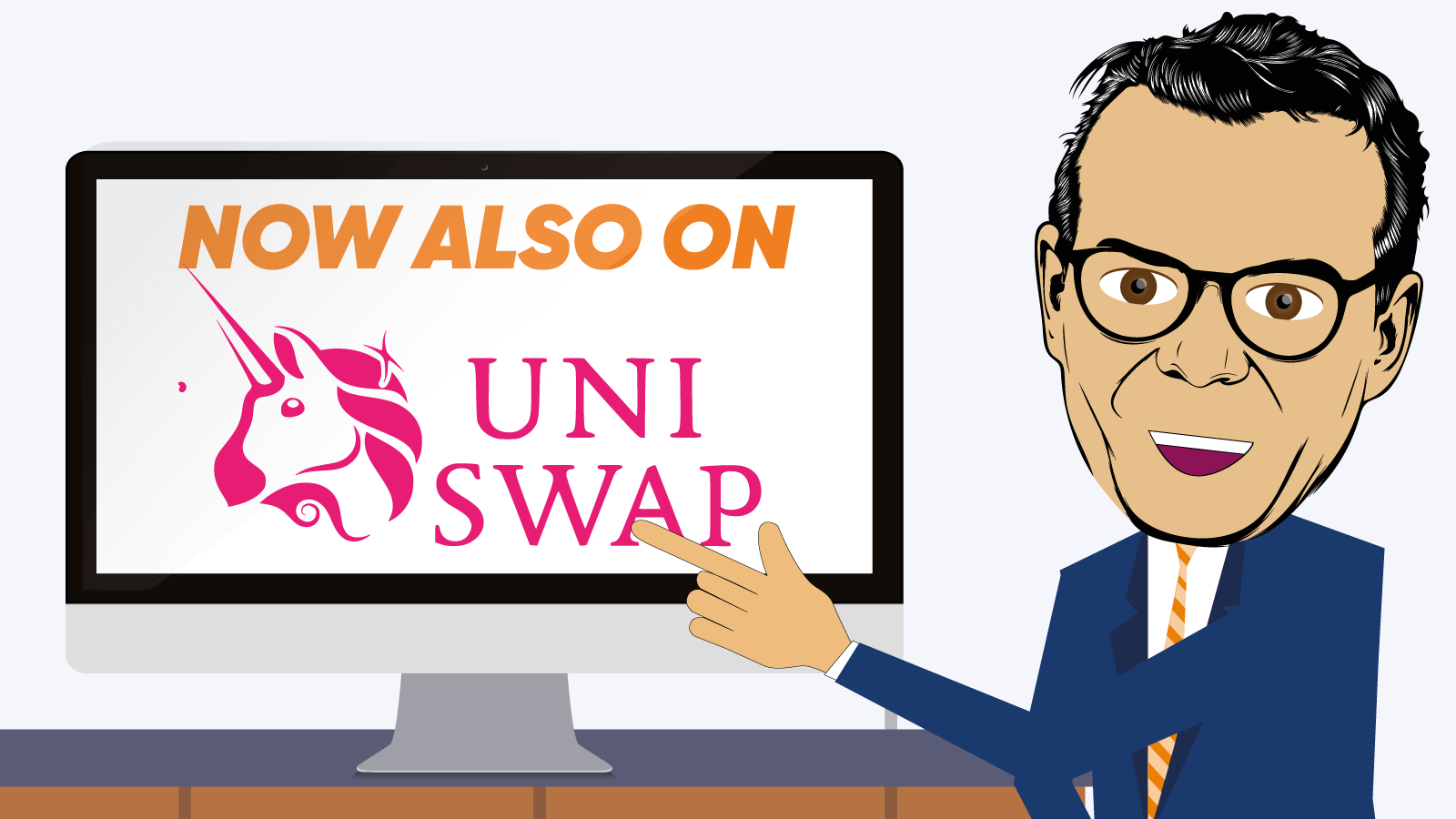 The most well known decentralized exchange is Uniswap. And Bobcoin | BOBC is available on Uniswap now!
If there is one fundamental philosophy of blockchain technology, it is decentralization. Decentralization—in which transactions happen without a central third-party intermediary like a bank or financial institution—redistributes authority from a few to many. And it is reengineering how many conventional financial services operate. And yet, until recently, some investors have been limited to investing in digital assets through centralized exchanges that don't align with the ecosystem's core philosophy. This inconsistency inspired the creation of decentralized exchanges, which provide a decentralized platform to exchange assets without having to trust their funds with another entity.
How a Decentralized Exchange (DEX) Works
A decentralized exchange (DEX) is a digital currency exchange that allows users to buy crypto through direct peer-to-peer cryptocurrency transactions over a secure online platform without an intermediary. This is a departure from traditional centralized exchanges, where in a typical transaction a third-party entity (e.g. bank, trading platform, government institution, etc.) takes custody of user funds and oversees the security and transfer of assets between two parties.
With a decentralized exchange, a blockchain or distributed ledger takes the place of the third party. By moving critical operations onto a blockchain, the underlying cryptocurrency technology eliminates single points of failure, allows users to retain control of their assets, and enables safer and more transparent trading. DEXs use smart contracts to execute market transactions by allocating transactions' operations to autonomous code, but there are multiple variations of order fulfillment with differing degrees of decentralization. Like digital currencies, decentralized exchanges were created in response to flawed and archaic financial systems that passed along risks of a centralized system to its users, including insufficient security, technical issues, and a lack of transparency.

Read more about Uniswap here

Start Swapping BOBC via Uniswap
Press Inquiries.
The Press-team is available to answer request for information,interviews, filmmaking request and contacts with BoB and its affiliates
Contact Press