Follow Us
Bob Eco's helmets highly regarded for their safety features.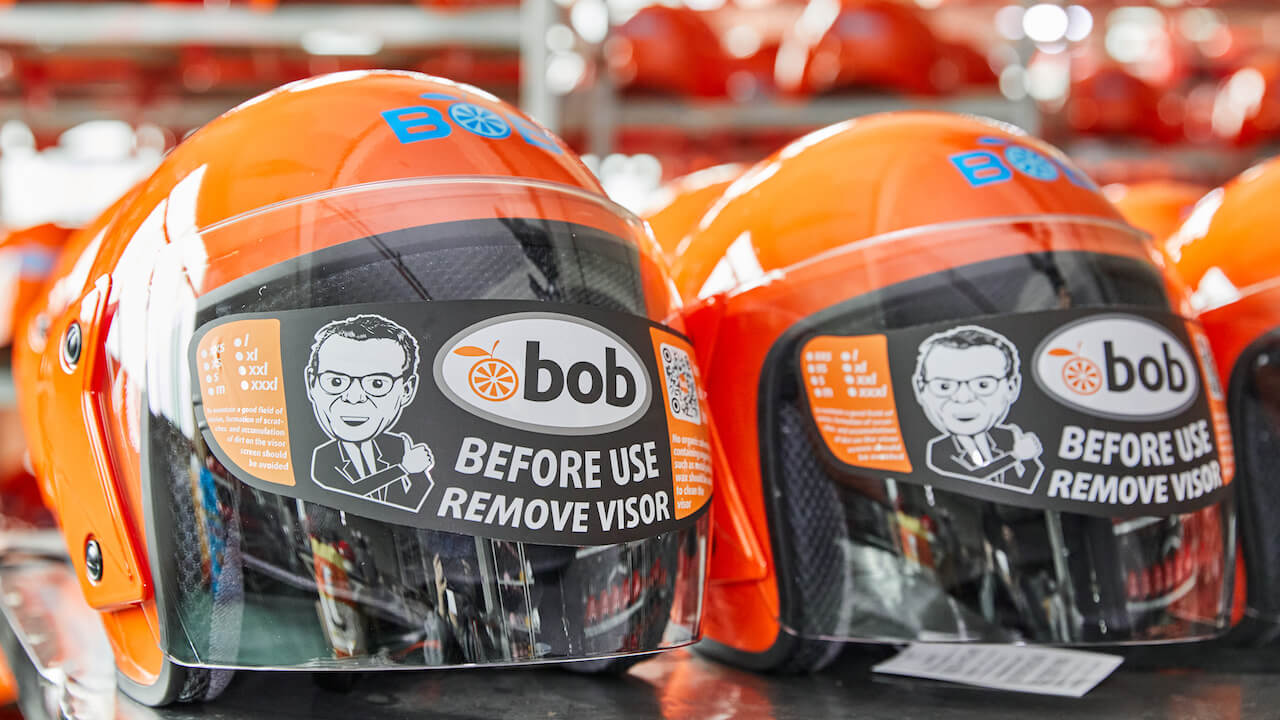 Bob Eco's motorcycle helmets are highly regarded for their safety features and eco-friendliness. They are made from sustainable materials, such as recycled plastic and natural fibers, and are designed to provide maximum protection in the event of an accident. Additionally, they are tested and certified to meet international safety standards, so you can be confident in their ability to keep you safe while riding.
Our helmets come with our protective Bob film on the visor to prevent scratches or damage during transportation or storage. Bob Eco designed a full black visor cover with a large warning that the visor protectors ought to be removed before riding.
The reason why it is important to remove this film before using the helmet is because it can obstruct your vision and reduce the clarity of the visor. Leaving the protective film on the visor can also make it more susceptible to damage over time.
In Africa many people do not understand that the visor protectors ought to be removed before riding. Also many people don't understand the potential danger of leaving them on, also in cases where the protectors are transparent. It's important to remove these coverings before using the helmet because they can interfere with the helmet's ability to function as intended.
The protective cover also covers vents and other areas that are designed to allow airflow through the helmet, which could cause the wearer to overheat.

Read more about our Fleet.
Press Inquiries.
The Press-team is available to answer request for information,interviews, filmmaking request and contacts with BoB and its affiliates
Contact Press