Follow Us
Insights - Bobrental continues expansion.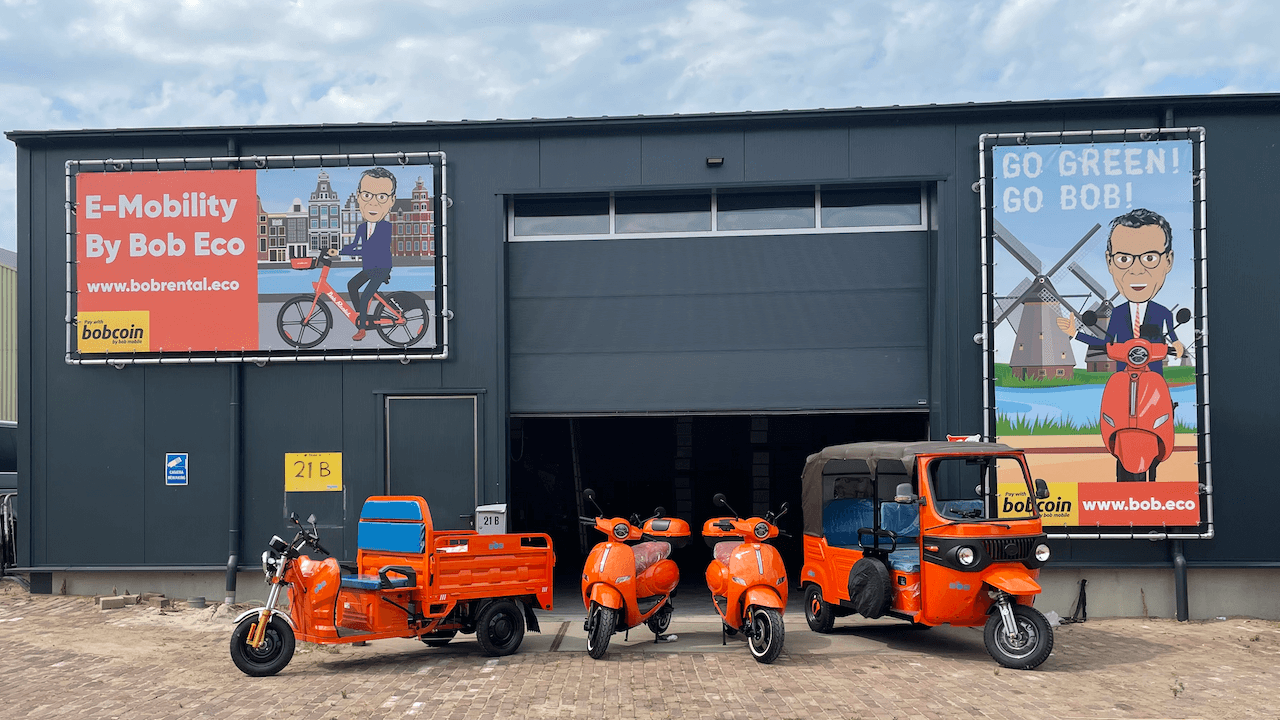 Bobrental has a vision to revolutionise urban transportation, creating a "green planet with electric mobility for everyone".
In what has been already an exciting year for the e-mobility giant, Bob Eco's rental service Bobrental is continuing this year with a bang as it continues rapid expansion. The rental disruptor is expanding across Belgium, The Netherlands and Spain after raising $100 million in a private coin offering.
Read more about the raised $100 million in private coin offering here.
Bobrental will offer the following electric vehicles.
Bob's E-bike
The Bob e-bikes are equipped with a high motor power and an automatic transmission. The automatic 2speed transmission is there to help riders experience an efficient ride without complicating the bike's controls.
Model B
Bob Model B is a revolution on wheels with its total orange look and is bound to bring delight to its rider. Model B is efficient and dependable, has puncture proof tyres and has a vintage seat you won't forget. Model B offers the ultimate riding experience.
Press Inquiries.
The Press-team is available to answer request for information,interviews, filmmaking request and contacts with BoB and its affiliates
Contact Press