Follow Us
Bob Eco's subsidiary Company, Bobrental, Expands its Fleet on Curacao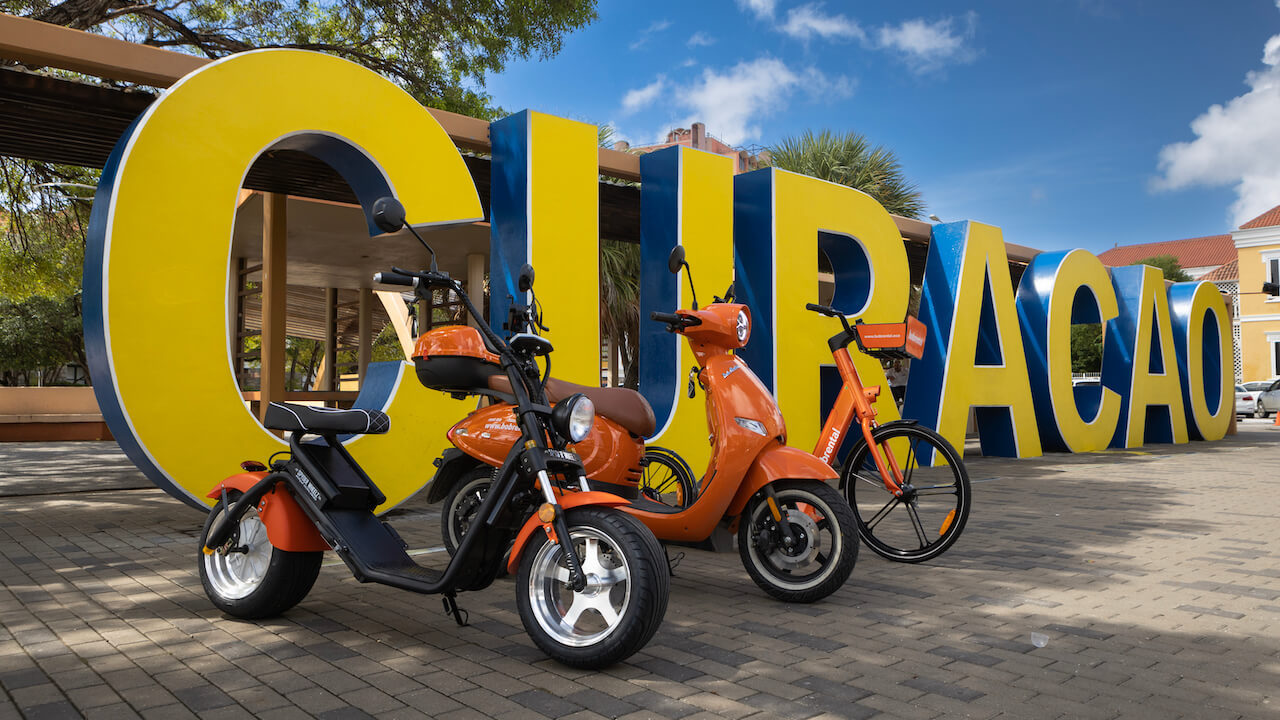 Bob Eco's subsidiary Company, Bobrental, Expands its Fleet on Curacao
In a significant move towards sustainability and eco-friendly transportation, Bob Eco's subsidiary, Bobrental, is making waves on the beautiful island of Curacao. With the aim of reducing carbon emissions and providing convenient transportation options, Bobrental is introducing a range of electric vehicles to the island's landscape.
Bob Eco's Green Revolution on Curacao
Bob Eco, renowned for its commitment to eco-conscious mobility solutions, is set to deliver a fleet of electric mopeds, bicycles, electric steps, and the impressive Model X Gen2 motorcycle to Curacao. This strategic expansion demonstrates Bob Eco's dedication to reshaping transportation networks worldwide, starting with the Caribbean.
The Star of the Show: Electric Orange Moped
One standout vehicle in Bobrental's fleet is the two-battery-powered Electric Orange Moped. This electric wonder has undergone rigorous testing by both students and tourists on the island, and the results are nothing short of remarkable. Riders have praised its smooth and quiet operation, making it a favorite choice for navigating the island's picturesque streets.
From Pilot to Expansion: Bob Eco's Vision Unfolds
Bob Eco, in collaboration with a local partner, initiated a pilot program that spanned nearly six months on Curacao. The success of this pilot program has paved the way for rapid expansion. The positive feedback from users, combined with Curacao's strong commitment to sustainability, has propelled Bobrental to take the next big step.
Setting Sail Towards Caribbean Islands
While Bobrental's focus remains on Curacao for now, Bob Eco envisions extending its electric vehicle services to numerous other islands in the Caribbean. This expansion is aligned with Bob Eco's long-term vision of reducing the carbon footprint across the region. By introducing sustainable transportation alternatives, they aim to make a positive impact on the environment while enhancing mobility for locals and visitors alike.
Eco-Friendly Benefits of Bobrental's Fleet
Bobrental's fleet of electric vehicles comes with a multitude of benefits:
Reduced Carbon Footprint:
Electric vehicles are known for their minimal environmental impact compared to traditional gasoline-powered counterparts. By opting for electric transportation, you are contributing to a cleaner and greener Curacao.
Cost-Efficiency:
Electric vehicles are more cost-effective to operate, with lower fuel and maintenance expenses. This makes them an attractive choice for both residents and tourists exploring the island.
Quiet and Clean:
The electric vehicles in Bobrental's fleet offer a quieter and cleaner alternative to traditional vehicles, ensuring a peaceful and pollution-free experience while traveling around Curacao.
Promoting Sustainable Tourism:
Curacao, known for its natural beauty, can now attract eco-conscious tourists who prefer environmentally friendly transportation options. This move aligns with the island's commitment to sustainable tourism.
Conclusion
Bob Eco's subsidiary company, Bobrental, is on a mission to revolutionize transportation on the island of Curacao and beyond. With an expanding fleet of electric vehicles, including the highly-praised Electric Orange Moped, Bobrental is providing both locals and tourists with sustainable, cost-effective, and eco-friendly transportation options. As they continue to grow and innovate, the future of transportation on Curacao looks brighter than ever. Stay tuned for more updates as Bobrental sets its sights on transforming transportation across the Caribbean.
Press Inquiries.
The Press-team is available to answer request for information,interviews, filmmaking request and contacts with BoB and its affiliates
Contact Press