Follow Us
BOB motorcycle Build and continuously Improved by Suzuki R&D Center In China.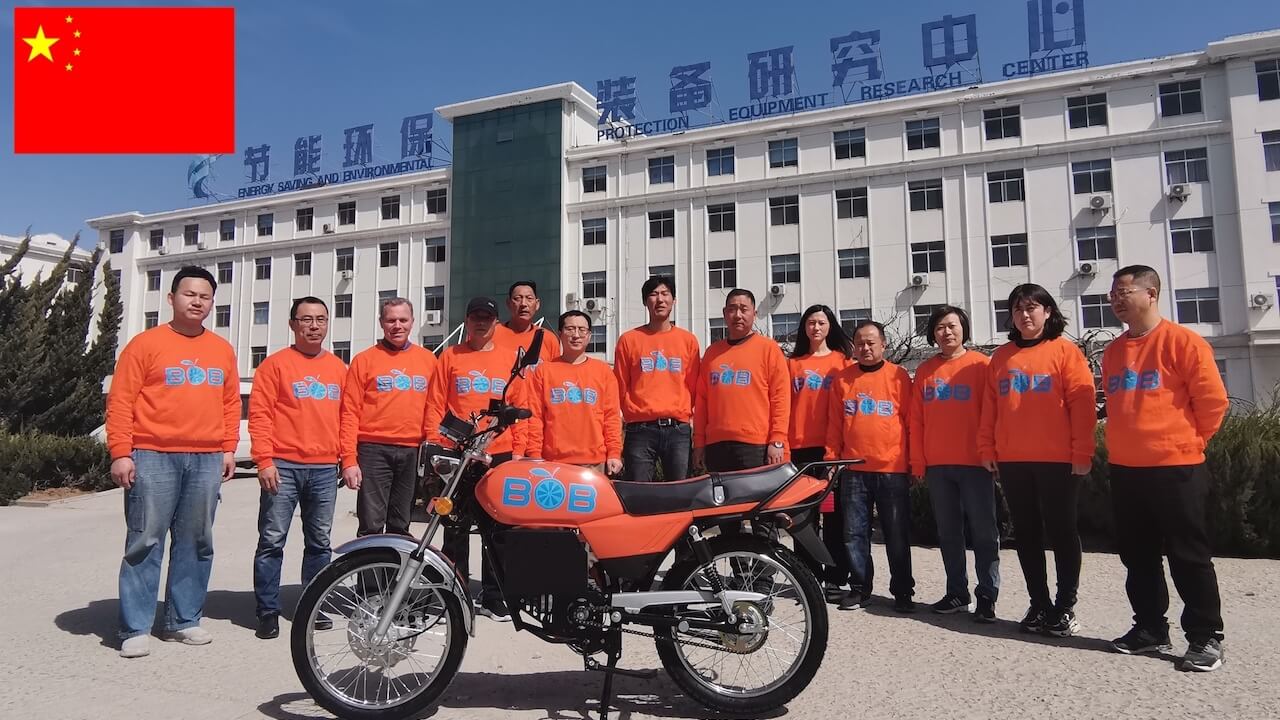 Bob Eco's CEO Bob Ultee said the company has accelerated plans to build the next generation of electric two-wheelers for emerging markets. "This R&D facility in the heart China and will help us deliver on those plans and demonstrate our commitment to lead the electrification of the two-wheelers market," he added.

After extensive consultation with Suzuki, we have now been promised a "dedicated own production line" where permanent BoB motorcycles are produced in accordance with our standards and quality requirements. The production capacity is thus increased from 250 to 500-750 motorcycles per day.
Our dedicated team in the Energy Saving and Environment Protection Equipment Research Center has presented and delivered us the first final design BoB 3.0, with all features and latest developments. This will be the version that will be produced on our own production line from now on.

You can view all our news from this page.
Press Inquiries.
The Press-team is available to answer request for information,interviews, filmmaking request and contacts with BoB and its affiliates
Contact Press