Follow Us
Pioneering Clean Energy Transition and Job Creation in Africa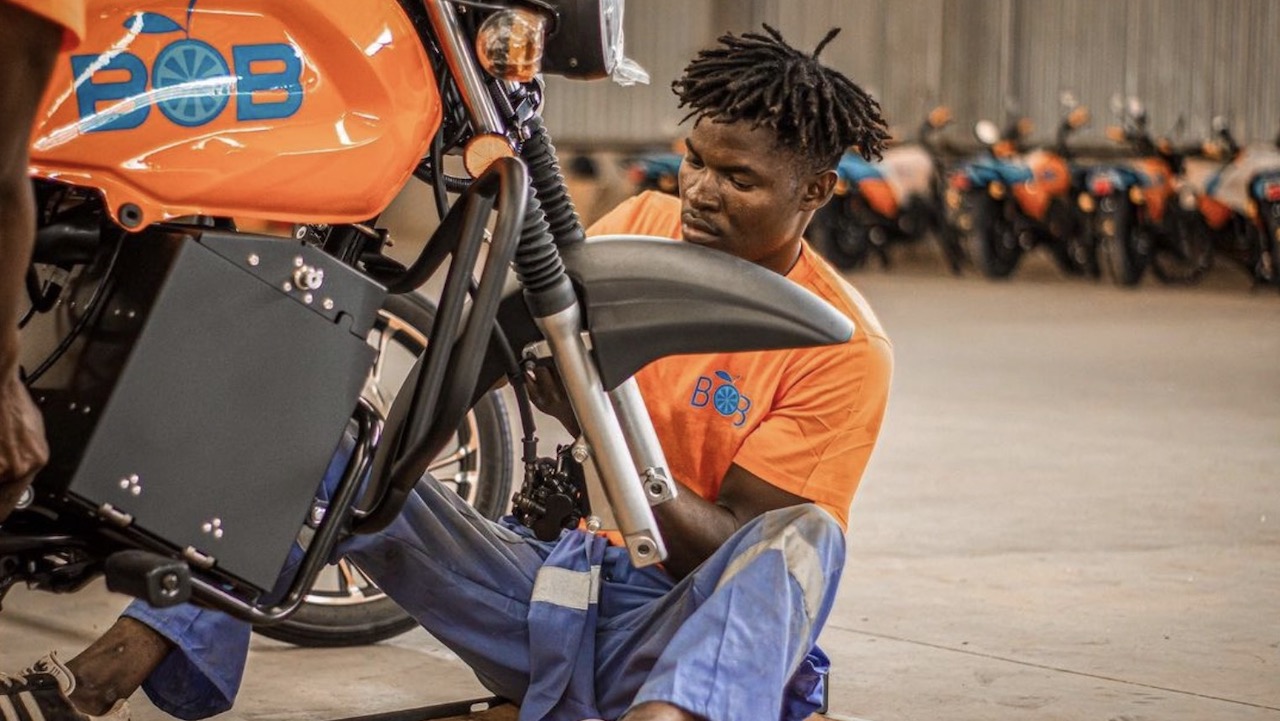 In today's world, addressing climate change and fostering economic growth are top priorities. Bob Eco, an electric vehicle supplier, is not only leading the charge in accelerating the transition to clean energy but also placing a strong emphasis on job creation, particularly in African countries.
Bob Eco's Mission: Accelerating the Clean Energy Transition
Bob Eco is on a mission to drive the transition from gasoline-powered motorcycles to electric motorcycles, especially in African nations. This transition is a pivotal step in reducing greenhouse gas emissions and combatting climate change. Electric motorcycles are eco-friendly, producing zero tailpipe emissions and helping to improve air quality, which is crucial in densely populated urban areas.
The Importance of Clean Energy Transition
The transition to clean energy is essential for mitigating the impacts of climate change. The transportation sector, which includes motorcycles, is a significant contributor to carbon emissions. By promoting electric motorcycles, Bob Eco is making a tangible impact in reducing these emissions and fostering a more sustainable future.
Bob Eco's Commitment to Job Creation
Beyond its dedication to clean energy, Bob Eco recognizes the importance of creating job opportunities, especially in regions where access to stable employment can be challenging. This commitment aligns with the United Nations Sustainable Development Goals (SDGs), particularly Goal 8, which focuses on decent work and economic growth.
Job Creation for the New Generation
Many young individuals in African countries face limited access to the financial system and formal employment. Bob Eco seeks to change this by creating job opportunities that empower the new generation. These employment opportunities not only provide financial stability but also offer a sense of purpose and growth prospects.
Supporting Local Economies
Bob Eco's efforts in job creation extend to supporting local economies. By establishing production and service centers in African countries, the company stimulates economic growth, promotes entrepreneurship, and contributes to the overall well-being of communities.
Conclusion
Bob Eco is more than an electric vehicle supplier; it is a force for positive change in the world. Through its commitment to accelerating the clean energy transition and creating job opportunities, particularly for the new generation, Bob Eco is making a lasting impact on both the environment and the lives of countless individuals. As we look toward a future that demands sustainability and inclusivity, Bob Eco stands at the forefront, leading the way to a brighter, greener, and more prosperous tomorrow.
Press Inquiries.
The Press-team is available to answer request for information,interviews, filmmaking request and contacts with BoB and its affiliates
Contact Press